MingMed raises $50M Series A+ to support U.S. eye drug trial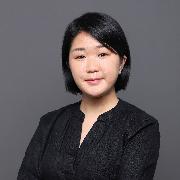 Elise Mak
·
6 days ago
News
MingMed Biotechnology, of Guangzhou, has raised nearly $50 million from a Series A+ round to advance its extensive pipeline that includes over 10 product candidates. Its ophthalmology drug candidate, QA102, has entered a phase I study in dry age-related macular degeneration in the U.S.
MingMed, which was founded in October 2019, boasts a pipeline that covers ophthalmology, small molecule immuno-oncology, gene editing-based immunotherapy, medical aesthetics, and pet medicine.
MingMed CEO Zhang Yan said the company's candidates are going to enter clinical trials in both China and the U.S. as planned.
The Series A+ round was backed by Gaorong Capital, JCP Capital and Guangzhou's Flower City Venture Capital Management, along with a slew of new investors.
MingMed has raised nearly $110 million in six months.
The company just closed a $60 million Series A in March this year, with support from Lightspeed China Partners, Guangzhou's Flower City Venture Capital Management, JCP Capital, Zhuhai Huajin Capital and Henqin Financial investment Group.
Keywords:
MingMed
Series A