Qilu seeks IND approval for siRNA drug in China; NMPA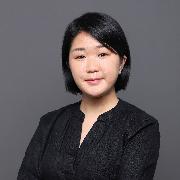 Elise Mak
·
05/11/2022
News
Top news story of the day:
Qilu seeks IND approval for siRNA drug in China
Qilu Pharma is seeking clearance from the NMPA to move AB-729 to clinical trials in China. This siRNA drug designed to treat hepatitis B was licensed from Arbutus in 2021.
In December 2021, Qilu licensed in AB-729 from Arbutus for development, manufacturing and commercialization rights in Greater China by paying $40 million upfront, plus $245 million in development and commercialization milestone payments, double-digit tiered royalties and a $15 million equity investment for Arbutus.
AB-729 is an RNA interference therapeutic specifically designed to reduce all HBV viral proteins and antigens, including hepatitis B surface antigen, which is thought to be a key prerequisite to enable reawakening of a patient's immune system to respond to the virus.
Clinical data generated thus far has shown single- and multi-doses of AB-729 to be generally safe and well-tolerated while providing meaningful reductions in hepatitis B surface antigen and hepatitis B DNA.
China's National Development and Reform Commission issued the 14th Five-Year Plan for the development of bio-economy, proposing to insist on innovation as the driving force and shift from treating diseases as the goal to healthy as the goal.
Keywords:
Qilu
NMPA