Henlius taps Latin America for its biosimilars with Brazil's Eurofarma; Greatsun, Ascletis Pharma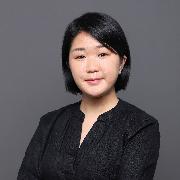 Elise Mak
·
05/12/2022
News
Top news story of the day:
Henlius taps Latin America for its biosimilars with Brazil's Eurofarma
Shanghai's Henlius Biotech has made a deal worth up to $50.5 million with Brazil's Eurofarma to produce and market three of its biosimilars.
This further marks Chinese drugmakers' foray into emerging markets with biosimilars that cost a fraction of the price of the originator drugs.
The three products are bevacizumab, rituximab and trastuzumab, all expected to be first marketed in 2024. Henlius receives $4.5 million upfront and is entitled to regulatory milestone payments of up to $3 million and commercial sales milestone payments of up to $43 million.
The territories covered by this licensing agreement include Brazil, Costa Rica, El Salvador, Guatemala, Honduras, Nicaragua, Panama, Dominican Republic, Mexico, Argentina, Bolivia, Paraguay, Uruguay, Chile, Ecuador and Colombia. Eurofarma said in 2020, there were almost 1.5 million new cases of cancer in Latin America and the Caribbean alone.
In February, Henlius also inked a licensing deal with Pakistan's Getz Pharma to bring its adalimumab biosimilar to Pakistan, the Philippines, Vietnam, Cambodia, Myanmar, Nigeria, Kenya, Sri Lanka, Ukraine, Kazakhstan and Uzbekistan.
Greatsun has completed a Series A financing of tens of millions of RMB for the development of active targeted delivery technologies and large molecule innovative drugs.
Ascletis Pharma announced U.S. IND approval of ASC22 (Envafolimab) for immune restoration/functional cure of HIV-1 infected patients.
Keywords:
Henlius
Greatsun
Ascletis Pharma