Leap's DKK1 antibody plus BeiGene's PD-1 drug show promise for gastric cancer; Eluminex Bio, CTTQ, Neurophth - News of the day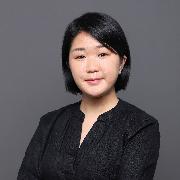 Elise Mak
·
01/21/2022
News
Top news story of the day:
Leap's DKK1 antibody plus BeiGene's PD-1 drug show promise for gastric cancer
Leap Therapeutics said its anti-DKK1 antibody, DKN-01, in combination with BeiGene's anti-PD-1 antibody, tislelizumab, demonstrated clinical activity in both first- and second-line advanced gastric or gastroesophageal junction cancer patients.
The company said the combination regimen achieved 10.7 months progression-free survival (PFS) in overall first-line population, and 11.9 months PFS in DKK1-high patients. Data will be discussed in detail at the American Society of Clinical Oncology (ASCO) Gastrointestinal Cancers Symposium on Jan. 20-22.
The results came from Part A of the DisTinGuish study, in which first-line advanced G/GEJ patients were treated with DKN-01 in combination with tislelizumab and chemotherapy.
The updated front-line results are encouraging in a difficult to treat cohort of primarily PD-L1 low patients, who are less likely to benefit from anti-PD-1 therapy, said Samuel Klempner, principal investigator on the DisTinGuish study.
New data demonstrate compelling efficacy from this combination regimen, driven by enhanced clinical responses and survival benefit associated with high tumoral DKK1 expression that is independent of PD-L1 expression.
At ASCO, Leap will also present initial findings from the still-enrolling Part B of the DisTinGuish study, in which DKN-01 and tislelizumab are used as a chemo-free second-line treatment of DKK1 high-expressing tumors. Leap said the treatment appeared to be well tolerated with encouraging objective responses observed.
Eluminex Bio acquires Zuretinol from Retinagenix Holdings, a clinical-stage oral therapy for the treatment of Leber's congenital black haze (LCA) or retinitis pigmentosa (RP).
CTTQ's adalimumab biosimilar receives NMPA approval for marketing.
Neurophth Therapeutics announced receiving the FDA clearance of its IND application on the in-vivo gene replacement therapy NR082 (rAAV2-ND4), for the treatment of Leber hereditary optic neuropathy (LHON) associated with ND4 mutation.
BeiGene announced that CDE has accepted a sNDA for BeiGene's BTK inhibitor zanubrutinib as a treatment for adult patients with Waldenström's macroglobulinemia (WM).
The CDE issued 2 guidelines for clinical trial design:
1. Guidelines for clinical Trial Design of Biosimilar Drugs for Cetuximab Injection (Trial)
2. Design Guidelines for the Clinical Trial of Long-acting Recombinant Human granulocyte colony-stimulating factor for prevention of Neutropenic fever after chemotherapy (Trial)
Keywords:
Leap Therapeutics
Eluminex Bio
CTTQ
Neurophth
BeiGene
CDE