IASO bags $108M Series C to advance cell therapy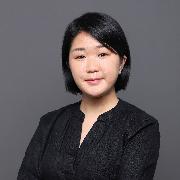 Elise Mak
·
1 months ago
News
IASO Biotherapeutics has closed a $108 million Series C round to advance the cell therapies and biologics for oncology and autoimmune diseases. To date, the CAR-T therapy developer has raised more than $178 million since its establishment in 2017.
The Series C round was led by CDH Baifu, and followed by CCB International, with strong participation from Everbright Limited, Co-Stone Capital, CNCB Capital and Plaisance Capital. Current shareholder GL Ventures also participated.
IASO said the new funds will support the global development and regulatory submissions of multiple cell therapies. It will also use the proceeds to develop universal allogeneic cell therapies and cell products to treat solid tumors, expand global strategic partnerships on core assets to further diversify its existing portfolio and platforms.
For now, IASO has eight pipeline products. Its lead asset is CT103A, an anti-BCMA CAR-T cell therapy in a pivotal study for relapsed/refractory multiple myeloma. CT103A won breakthrough therapeutic designation in China in February this year.
IASO is also advancing an internally-developed CD19/CD22 dual-targeted CAR-T therapy. In July, it received two trial nods from the NMPA in CD19/CD22-positive relapsed/refractory B-cell non-Hodgkin's lymphoma and relapsed/refractory B-cell acute lymphoblastic leukemia.
Keywords:
IASO
Series C
cell therapy