LTZ Therapeutics bags $17M in Series Pre-A to advance immunotherapies; Harbour BioMed, Everest Medicines, ASK Pharm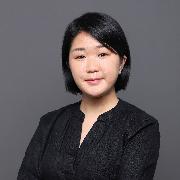 Elise Mak
·
04/07/2022
News
Top news story of the day:
LTZ Therapeutics bags $17M in Series Pre-A to advance immunotherapies
LTZ Therapeutics, with operations in China, the U.S. and Germany, has closed a $17 million Series Pre-A round to develop its technology platforms, build a pipeline and expand its team. K2 Venture Partners, Qiming Venture Partners and Tigermed supported the financing round.
LTZ said it is developing immunotherapies to treat patients with cancer and other diseases. Its approach is based on reverse translational science and tumor biology combined with machine learning.
Very little is disclosed about the startup for now. Robert Li, one of the three co-founders of LTZ, said the company's R&D strategy is to create synergy among its technology platforms that are designed to reduce immunosuppression, reorganize innate immunity, and modulate acquired immunity.
LTZ also boasts a scientific advisory board that consists of former leaders at Genentech.
Harbour BioMed announced a global out-license agreement with AstraZeneca for CLDN18.2xCD3 bispecific antibody (HBM7022), a novel bispecific antibody generated from HBM's HCAb Based Immune Cell Engagers Platform.
Everest Medicines announced that it has entered into a memorandum of understanding for a partnership with China Resources Pharmaceutical with the intent to establish an independent company focused on the discovery, development and commercialization of mRNA vaccines.
ASK Pharm signed a license agreement with Propella Therapeutics for the exclusive rights to develop, register, manufacture and commercialize Propella's osteoarthritis pain treatment product in Greater China.
Abbvie announced the approval of the third indication for Upadacitinib in China for adult patients with active psoriatic arthritis who are not efficacious or intolerant to one or more DMARDs.
Data from Antengene's pivotal MARCH study of Selinexor (ATG-010) for relapsed refractory multiple myeloma was published in BMC Medicine.
BeiGene announced EMA acceptance of marketing authorization applications for Tislelizumab for the treatment of patients with ESCC and NSCLC.
Keywords:
LTZ Therapeutics
Harbour BioMed
Everest Medicines
ASK Pharm