Reistone raises nearly $100M in Series A to tackle immuno-inflammatory diseases; Inxmed, Innovent, Bayer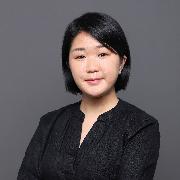 Elise Mak
·
05/09/2022
News
Top news story of the day:
Reistone raises nearly $100M in Series A to tackle immuno-inflammatory diseases
Shanghai-based Reistone said it has closed a Series A round to raise nearly $100 million to advance the R&D and global clinical development of its drug candidates for immuno-inflammatory diseases.
The financing round was led by Huagai Capital and joined by Yunion Healthcare Fund, Zhangjiang Haoheng, Zero2IPo Group and Hanne Capital.
Reistone was invested by Chinese pharma giant Hengrui Medicine. Its core program is SHR0302, a JAK1 inhibitor licensed from Hengrui. The drug candidate is in phase III clinical trial after meeting endpoints in phase II studies in atopic dermatitis, ulcerative colitis and alopecia areata.
Other lead assets include SHR1459, a novel, orally bioavailable, potent BTK inhibitor, as well as RS1805, a gut-selective RORgt inhibitor. The company said it now has over 10 small molecule and antibody drug candidates that have first-in-class and best-in-class potential.
Inxmed, which focuses on breakthrough drug resistance in solid tumors and fibrosis in the tumor microenvironment, closed a $15 million Series B+ funding round.
Innovent Bio terminated its collaboration with Coherus, taking back commercialization interests for bevacizumab biosimilar in the United States and Canada.
Bayer's Rivaroxaban dry suspension has been approved in China for the treatment and prevention of VTE recurrence in children.
Santen's Verkazia (Ciclosporin) was approved in China for the treatment of Vernal Keratoconjunctivitis in children and adolescents.
Beigene reported financial results for the first quarter of 2022, with revenues totaling $261.6 million, an increase of 146% compared to the same period last year.
A new indication for GSK's lamivudine dolutegravir tablets was approved in China, presumably for the treatment of HIV-infected adults who have achieved virological suppression.
Keywords:
Reistone
Inxmed
Innovent
Bayer