Accendatech closes Series C to advance ACT001 for brain tumor; Resproly, Hansoh, Sinovac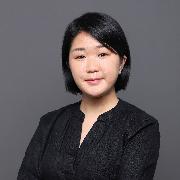 Elise Mak
·
05/05/2022
News
Top news story of the day:
Accendatech closes Series C to advance ACT001 for brain tumor
Tianjin-based Accendatech said it has closed a Series C round to raise hundreds of millions of yuan to help it advance multiple programs, including ACT001 and ACT004, to fight brain tumor.
The Tianjin biotech firm was founded in 2008 with a special interest in extracting potent compounds from traditional Chinese medicine to develop innovative drugs with novel structures and mechanisms of action.
A case in point is ACT001, a multi-targeted small molecule immunomodulator that Accendatech said is blood-brain-barrier permeable and exerts an anti-tumor effect via inhibition of NF-κB and STAT3 pathways.
Designed to treat diffuse intrinsic pontine gliomas (DIPGs), ACT001 is a fumarate salt form of dimethylamino-micheliolide semi-synthesized from parthenolide, which is a compound derived from the herb T.parthenium.
Accendatech reported animal and phase I data of ACT001 in DIPGs at the 2021 annual meeting of The Society for Neuro-Oncology. The drug candidate was well-tolerated and extended survival by 33% in tumor-bearing mice treated with ACT001.
In a phase I paediatric trial of ACT001 in children, Accendatech said clinical activity has been demonstrated in two patients, one with DIPG with a reduction in tumor burden, and another with DMG with H3K27M mutation with an objective radiographic and clinical response.
Accendatech CEO Chen Yue said the company has obtained FDA clearance to move ACT001 to a phase II study in the U.S. ACT001 has been granted orphan drug designation from the FDA.
Accendatech said proceeds from the financing will also support ACT004, though very little is known about this program.
The Series C round was led by Guozhong Capital and joined by Guangdong Hengjian Group and Innoval Capital.
Resproly completed a Series B+ financing round of over ¥100 million($15.1 billion) to advance clinical studies of inhalation formulations.
Hansoh Pharma acquired the Chinese interest in Nikang Therapeutics' HIF-2α inhibitor NKT2152 for an upfront payment of $15 million and a milestone payment of $203 million.
Sinovac Biotech reported 2021 financial results with operating income of $19.375 billion and net income of $14.46 billion.
Hutchmed announced that the FDA has issued a CRL regarding its filing for surufatinib as a treatment for pancreatic and extra-pancreatic neuroendocrine tumors. FDA was not satisfied with its data package, Hutchmed will now need to run a multi-regional clinical trial to seek FDA approval.
Junshi Bio announced that the FDA has issued a CRL regarding its BLA for Toripalimab as a treatment for nasopharyngeal carcinoma. The CRL required Junshi to change a quality control process and mentioned that the specific on-site inspection time will be notified separately.
Connect Bio announced data from the Phase II clinical trial of CBP-307 for the treatment of moderate-to-severe ulcerative colitis. The primary endpoint did not reach statistical significance, while the secondary endpoint reached statistical significance.
Recbio's IND application for its new adjuvant recombinant protein COVID-19 vaccine, ReCOV, was approved in China.
NEJM published phase III clinical data for Zhifei Bio's RBD dimeric COVID-19 vaccine ZF2001, with an overall protection rate of 75.7%.
Gracell Bio, Adagene, I-MAB, Genetron Health, Burning Rock, Concord Medical and Sinovac Biotech were added to the HFCAA list.
Keywords:
Accendatech
Resproly
Hansoh Pharma
Nikang Therapeutics
Sinovac Biotech
Hutchmed
Junshi Bio
Connect Bio
Recbio
Zhifei Bio
Gracell Bio
Adagene
I-MAB
Genetron Health
Burning Rock
Concord Medical