Mabwell debuts on STAR with $547M IPO; BeiGene, Huaota - News of the day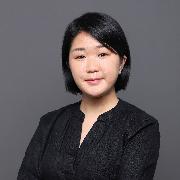 Elise Mak
·
01/19/2022
News
Top news story of the day:
Mabwell debuts on STAR with $547M IPO
Mabwell (Shanghai) Bioscience made a lackluster debut on Shanghai's STAR board under the ticker 688062, as its shares plunged 30% on its first trading day.
Mabwell is the 13th pre-revenue biotech startup listed on STAR. It raised RMB3.477 billion ($547 million) with an offer price of RMB34.8 apiece. It opened at RMB32 then further dropped to RMB24.5 to end the day.
Established in 2017, Mabwell is a clinical-stage antibody developer that focuses on auto-immune diseases, oncology, metabolic disorders, ophthalmologic diseases and infectious diseases.
It has 15 assets in its pipeline. Among them, three are in BLA stage, three are undergoing pivotal trials, and six are in phase I/II trials.
Its lead programs are biosimilars, including a Humira biosimilar co-developed with Junshi Biosciences, an Xgeva biosimilar, and a Prolia biosimilar. It also has a COVID-19 candidate, 9MW3311, a monoclonal antibody with neutralizing effect.
The IPO proceeds will be used for the construction of antibody industrialization projects with an annual output of 1000 kg, antibody drug research and development, and as working capital.
BeiGene's BTK inhibitor zanubrutinib has submitted a marketing application to the CDE for a new indication for relapsed or refractory (R/R) marginal zone lymphoma (MZL) that has received at least one anti-CD20 treatment.
Huaota independently developed anti-PD-L1 / tigit dual antibody, which was approved by FDA to enter the clinic.
Keywords:
Mabwell
STAR
BeiGene
Huaota