Alebund bags $54.5M Series B+ to target renal disease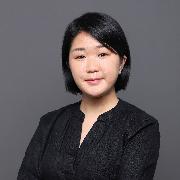 Elise Mak
·
6 days ago
News
Alebund Pharmaceuticals, a renal disease specialist based in Shanghai, has secured $54.5 million in a Series B+ round to support its clinical programs and construction of a manufacturing site. The proceeds will also help Alebund study pre-clinical assets and expand its team.
The Series B+ round was led by 3H Health Investment, Loyal Valley Capital and Morningside Ventures, followed by YuanBio Venture Capital, Octagon Capital, Verition Fund Management and HT Capital. Existing Shareholders, such as Lilly Asia Ventures, Quan Capital, a prominent sovereign wealth fund, 3E Bioventures Capital and Sherpa Healthcare Partners, also took part in the financing.
The latest financing pushed the company's funds raised to over $110 million in just four months, after it closed a $60 million B round in May.
Alebund targets a range of major renal diseases, including CKD/Dialysis complications, IgA nephropathy, diabetic kidney disease, and autosomal dominant polycystic kidney disease (ADPKD).
Its most clinically-advanced product is AP-301 that is indicated for hyperphosphatemia. It is currently under phase II clinical trial and is expected to start phase III registrational study next year.
Keywords:
Alebund
renal disease
Series B+