Hengrui launches Luzsana to bring drugs to North America, Europe and Japan; Meton Pharma, CTTQ, Junshi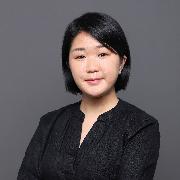 Elise Mak
·
05/19/2022
News
Top news story of the day:
Hengrui launches Luzsana to bring drugs to North America, Europe and Japan
Chinese pharma giant Hengrui Pharma has launched a new company named Luzsana Biotechnology to co-develop medicines and commercialize them in North America, Europe and Japan.
Luzsana will be a wholly-owned subsidiary of Hengrui to develop a pipeline of more than 250 clinical studies in oncology, cardiovascular, metabolic/diabetes, pain management, immunology and liver and renal disease. Luzsana will also have access to 16 research and development centers of Hengrui with more than 5,400 research staff.
The new company has operations in Princeton, New Jersey, Basel, Switzerland, and Tokyo, Japan. Scott Filosi, CEO of Hengrui USA & Hengrui Europe, serves as CEO at Luzsana.
While the company's initial pipeline is weighted heavily toward oncology with 8 out of 11 programs, Luzsana intends to further diversify its pipeline over time.
Meton Pharma, which focuses on the development of innovative, targeted, small-molecule antitumor drugs, has completed a series A financing round to advance the development of IDH antitumor drugs.
CTTQ has entered into an agreement with Symphogento acquire a global interest in Sym022, a LAG-3 monoclonal antibody.
Junshi Bio discloses preliminary clinical trial results of the COVID-19 oral drug VV116 in patients infected with the Omicron strain: VV116 treatment given to symptomatic patients within the dosing time frame shortens the time to nucleic acid conversion.
Phase III clinical study of Henlius anti-PD-1 mab, Serplulimab, in combination with chemotherapy for treatment on patients with esophageal squamous cell carcinoma met primary endpoints.
Keywords:
Luzsana
Meton Pharma
CTTQ
Junshi