Shanghai Rongsheng Biotech files for STAR listing to raise $187M; Winsunny, Allist, Akeso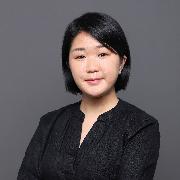 Elise Mak
·
06/30/2022
News
Top news story of the day:
Shanghai Rongsheng Biotech files for STAR listing to raise $187M
Vaccine developer Shanghai Rongsheng Biotech filed for an IPO with Shanghai's STAR board to raise over RMB1.25 billion ($186.7 million) with Essence Securities as its sponsor.
Rongsheng was established in 1988 to develop vaccines and in vitro diagnostic reagents for infectious diseases. Proceeds from the IPO are expected to be used to advance vero cell human rabies vaccine, MRC-5 cell human rabies vaccine, influenza virus split vaccine and pneumonia vaccine. It now has eight programs in development.
The company said it relies on the inactivated vaccine technology to develop its products. As new technologies such as mRNA and recombinant protein vaccines emerge, the company is prone to challenges from competitors.
Winsunny, whose core products are innovative generic drugs, was listed on the main board of the Shanghai Stock Exchange on June 30. Its share price rose more than 40% at the opening, giving it a total market value of more than ¥10 billion ($1.5 billion).
A new indication for Allist Pharmaceutical's third-generation EGFR-TKI drug Furmonertinib has been approved in China for the first-line treatment of NSCLC.
Akeso's PD-1/CTLA-4 dual antibody Cadonilimab (AK104) was approved for marketing by the NMPA for the treatment of patients with recurrent or metastatic cervical cancer who have failed prior platinum-containing chemotherapy treatment.
Keywords:
Rongsheng
Winsunny
Allist
Akeso