JD Biotech closes Series pre-A round to advance CAR-NK cell therapy; Neurophth, Teligene, Zelgen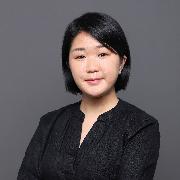 Elise Mak
·
06/22/2022
News
Top news story of the day:
JD Biotech closes Series pre-A round to advance CAR-NK cell therapy
Beijing-based startup JD Biotech said it raised dozens of millions of yuan in Series Pre-A funding to advance its first CAR-NK cell therapy JDC06 into clinical trials.
The financing round was led by Jinke Junchuang, with participation from Deyuan Pharmaceutical, Zhiheng Ventures and other investors.
JD Biotech focuses on allogeneic off-the-shelf CAR-NK cell therapies for hematological and solid tumors. Besides JDC06, it has five more programs in its pipeline, mostly in discovery stage.
Neurophth Therapeutics and Abogen Biosciences announced strategic partnership to develop mRNA-based therapies for the treatment of retinal diseases.
Teligene Bio, which specialises in small molecule targeting innovative drugs, intends to raise ¥1.07billion ($159.7 million)in an IPO on the STAR Market.
Zelgen announced that the first phase III study of its JAK inhibitor, Jaktinib, met its primary endpoint and will submit an NDA application in China.
Keywords:
JD Biotech
Neurophth
Teligene
Zelgen