China approves Chipscreen's type 2 diabetes drug chiglitazar, and more - Daily news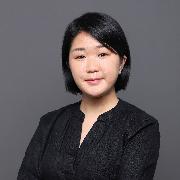 Elise Mak
·
1 months ago
News
Top news story of the day:
China approves Chipscreen's type 2 diabetes drug chiglitazar
The NMPA has approved Chipscreen Biosciences's chiglitazar as a treatment for type 2 diabetes on Oct. 19.
To be marketed as Bilessglu, the drug is a non-TZD structure and configuration-restricted peroxisome proliferator-activated receptor (PPAR) α/γ/δ pan-agonist with moderate activity, acts as insulin sensitizers with potent insulin-sensitizing effect for type 2 diabetes.
Chipscreen said Bilessglu is the first PPAR pan-agonist globally which finished the confirmative phase III clinical trials and has been approved.
The NMPA approval was based on two phase III clinical trials with placebo and sitagliptin as controls, enrolling 525 and 740 patients with type 2 diabetes, respectively.
The results showed that glycated hemoglobin (HbA1c) level was reduced significantly by 24 weeks, and the decrease was 1.52% at 52 weeks.
In terms of secondary efficacy indicators, Bilessglu showed the effect of long-term continuous reduction of fasting blood glucose and two-hour postprandial blood glucose, and no secondary failure of response was found in the 52-week treatment period.
Bilessglu is Chipscreen's second drug approved by the NMPA following Epidaza (chidamide). The approval of Bilessglu marks the company's foray into the non-oncology space.
Legend Biotech's BCMA-targeting CAR-T therapy cilta-cel showed promising anticancer activity in a clinical trial for multiple myeloma. It has received priority review status from the US FDA and is expected to be approved by the end of November.
CTTQ filed an IND application with CDE for a biosimilar to mepolizumab, an IL5-targeting monoclonal antibody. The originator one has not yet been approved in China.
Keywords:
Chipscreen
diabetes
Legend Biotech
CTTQ