SciClone licenses Tarveda's preclinical HSP90-PI3K miniature drug conjugates for Greater China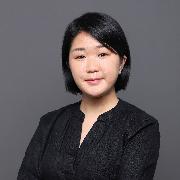 Elise Mak
·
1 months ago
News
In an expanded partnership with Tarveda Therapeutics, SciClone Pharmaceuticals has licensed in the Greater China rights to a preclinical-stage product portfolio of miniature drug conjugates that consist of a PI3K inhibitor payload moiety, a linker, and an HSP90 binding moiety.
The deal came more than a year after the duo made their first deal in March 2020 on PEN-866, a miniature drug conjugate designed to bind to the activated form of HSP90 and accumulate and release its potent topoisomerase 1 inhibitor (SN-38) payload in solid tumors.
In their latest deal, SciClone will pay Tarveda an upfront fee, make an equity investment and provide additional payments upon achievement of various pre-determined development, regulatory approval and commercial milestones. But financial details remained undisclosed.
Tarveda will also be eligible to receive royalties based on net sales of the licensed product portfolio in Greater China.
SciClone said pre-clinical data showed that the asset demonstrated rapid and sustained tumor accumulation of the conjugate, deep pathway inhibition, and superior efficacy than the PI3K inhibitor on its own.
The results demonstrated a superior tumor-selective drug delivery system that can deliver payloads directly to tumors and achieve sustained and deep pathway inhibition while mitigating hyperglycemia, it said in a note.
If proven in human clinical trials, this approach has the great potential to deliver improved efficacy of this important class of inhibitors, with applicability across a wide range of tumor types.
Keywords:
SciClone
PI3K
miniature drug conjugates
Tarveda