LaNova licenses out anti-Claudin18.2 ADC to Turning Point in $220M deal; Betta Pharma, CanSino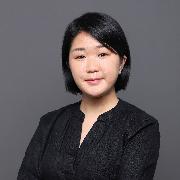 Elise Mak
·
05/06/2022
News
Top news story of the day:
LaNova licenses out anti-Claudin18.2 ADC to Turning Point in $220M deal
Shanghai's LaNova Medicines inked a $220 million deal with Turning Point Therapeutics to license out its LM-302, an antibody-drug conjugate (ADC) targeting Claudin18.2 that shows promise in gastric and pancreatic cancer.
This is the second China-developed ADC licensed out to a foreign drugmaker, after Remegen's $2.6 billion deal with Seagen for its HER2-targeted disitamab vedotin in September 2021.
By paying LaNova $25 million upfront, Turning Point will gain the rights to develop and commercialise LM-302 in the U.S. and rest of the world, excluding Greater China and South Korea. LaNova will also be eligible to up to $195 million in development and regulatory milestone payments, plus tiered royalties ranging from mid-single digit to mid-teens percentages on net sales.
Currently in phase I studies in the U.S. and China, LM-302 is said to have first-in-class potential. In preclinical models, it suppresses cell proliferation of gastric and pancreatic cell lines with nanomolar potency; In gastric and pancreatic cancer xenograft models, it has shown efficacy.
We chose TPX-4589 based on it potentially being a first-in-class ADC to target Claudin18.2 and its preclinical data that show the potential to target tumors with low and high expression levels, said Turning Point CEO Athena Countouriotis, adding that it is differentiated from other drug candidates.
LaNova was established in 2019 to m biological drugs in the areas of tumor-associated antigens and immuno-oncology in tumor microenvironment. Its investors include Qiming Venture Partners and Tigermed.
It boasts an ADC platform that helps it advance candidates with anti-tumor associate antigen-antibody and payloads in a broad mode of action, and a GPCR platform to help discover first-in-class ADCs.
There have been more East to West deals recently. In March, Suzhou's Adagene signed a $2.5 billion deal with Sanofi to license out its technology to develop masked monoclonal and bispecific antibodies. Biosion and GenFleet Therapeutics also entered partnerships with foreign pharmaceutical companies for early-stage projects.
Betta Pharma entered into a collaboration agreement with EyePoint Pharma to acquire the exclusive rights to develop and market EYP-1901 in Greater China for the treatment of w-AMD, DR and RVO.
CanSino BIO initiated Phase I and Phase II clinical trials of COVID-19 mRNA vaccine in China.
Keywords:
LaNova
Betta Pharma
CanSino