After mRNA, Everest gains BTK inhibitor in $561M deal to fight renal diseases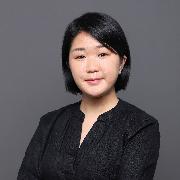 Elise Mak
·
1 months ago
News
With a vast war chest, Everest made its second big licensing deal of over $500 million in the same week. This time, the Asia-focused firm aims global market.
On Sep. 17, it said it will pay Suzhou Sinovent and SinoMab BioScience up to $561 million to license the global rights to BTK inhibitor XNW1011, four days after the mRNA transaction with Providence that is worth over $500 million.
Everest will pay Sinovent and SinoMab $12 million in initial upfront payments and up to $549 million as future development, regulatory, and commercial milestone payments, as well as high single-digit to low double-digit royalties on global net sales.
The agreement will also include full technology transfer of the current manufacturing process to Everest to support future development and commercialization.
Everest said XNW1011 is a next-generation covalent reversible BTK inhibitor that exhibits high selectivity, excellent pharmacokinetics property, robust target engagement and a safety profile.
The drug candidate has completed a phase I study conducted by SinoMab in China. Everest CEO Kerry Blanchard said the company will move it into phase II studies quickly and explore a number of renal diseases.
Under the terms, Everest gains the global rights of XNW1011, not just the Asia or Greater China rights - different from what Everest is known for.
The deal underscores our transition to developing novel therapies for the global market by leveraging the vast patient population in Greater China and Asia, Blanchard added.
Keywords:
Everest
BTK
renal
licensing