Chinese pharma companies raised over half a billon USD in August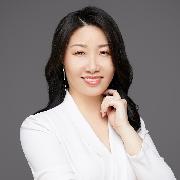 Minhua Chu
·
09/15/2022
China Biotech Fundraising Tracker
38 biotech companies secured financing this August, 31 of which disclosed figures totaling $563 million.
Bao Pharma ranked second, attracting more than $100 million with its subcutaneous drug delivery technology platform based on recombinant human hyaluronidase. The company's lead candidate KJ017 (recombinant human hyaluronidase) can be used in combination with antibodies to make subcutaneous injection formulations.
This influx of capital points to a growing interest in the subcutaneous injection of anti-tumor antibodies in China. Last November, anti-PD-L1 antibody envafolimab's subcutaneous injection was approved for market, and many Chinese antibody manufacturers are developing new injections for their marketed products.
Bao's other technology platform develops products for assisted reproduction. SJ02, its long-acting ovulation promotion injection, will soon conclude a pivotal clinical study.
Cell and gene therapy (CGT) is still attracting a lot of investors, and nine such companies received financing in August. One of them, OriCell Therapeutics, raised over $120 million in series B financing led by Qiming Venture Partners and Quan Capital, the most in August.
At this year's ASCO meeting, OriCell reported positive phase I study results for OriCAR-017, its experimental autologous GPRC5D-directed CAR-T cell therapy. The study demonstrated a 100% overall response rate (ORR) in heavily pretreated relapsed/refractory multiple myeloma patients, including five patients who relapsed from a previous BCMA CAR-T therapy.
Additionally, Wyze Biotech announced that it completed series A+ financing of about $8.69 million. The company made a name for itself for developing the world's first off-the-shelf universal DNT cell therapy RC102 (CD19-CAR-DNT).
Keywords:
Chinese pharma companies
over half a billon USD
August
38 biotech companies
$563 million.