China Resources Biopharma gains Ab Studio's COVID antibody candidate; 3D Medicines, SinoMab, Gloria - News of the day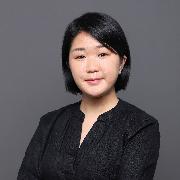 Elise Mak
·
03/16/2022
News
Top news story of the day:
China Resources Biopharma gains Ab Studio's COVID antibody candidate
In a deal without disclosing financial terms, China Resources Biopharma has licensed in U.S. firm Ab Studio's ABS-VIR-001, a trispecific antibody developed as a prophylaxis and therapeutic against SARS-CoV-2 infection.
The Chinese firm will obtain the global development and commercialization rights of the antibody candidate. It will also pay Ab Studio milestone payments and sales-based royalties.
The company did not disclose the plan and timeline for the development of ABS-VIR-001.
Ab Studio wrote in Nature that in preclinical studies, ABS-VIR-001 shows more potent S1 binding, blocking of S1–ACE2 interaction and SARS-CoV-2 neutralization than a combination of individual monoclonal VHH-Fcs.
These data support the idea that ABS-VIR-001 may prove more effective clinically than multi-antibody cocktails, while being simpler to manufacture, and may maintain greater activity versus variants.
In China, regulators have so far approved Pfizer's COVID-19 oral antiviral Paxlovid, as well as Brii Biosciences' neutralizing monoclonal antibody combination therapy amubarvimab/romlusevimab.
China issued the COVID-19 Treatment Protocol (Trial Version 9), which added Pfizer's oral drug and Brii's neutralizing antibody to the treatment drugs, and revised the PCR test threshold to Ct values greater than or equal to 35 for both N and ORF genes.
3D Medicines and Merck announced a collaboration on a clinical trial to evaluate the combination of envafolimab and cetuximab in the treatment of patients with RAS/BRAF wild-type, non-MSI-H/pMMR metastatic colorectal cancer.
SinoMab Bioscience announced that it has received FDA approval for its IND application for the anti-IL-17RB mab SM17 for the treatment of asthma.
Gloria Biosciences submitted a sNDA to the NMPA for a new indication for zimberelimab in cervical cancer.
Keywords:
China Resources
3D Medicines
SinoMab
Gloria