Junshi shares more data of COVID-19 pill versus Paxlovid; Wuxi Biologics, CASI Pharma, Hengrui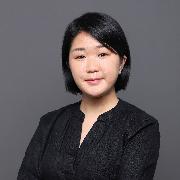 Elise Mak
·
05/26/2022
News
Top news story of the day:
Junshi shares more data of COVID-19 pill versus Paxlovid
Junshi Biosciences has shared more Phase III data of VV116, its COVID-19 oral drug, versus Pfizer's Paxlovid and said the study reached its primary endpoint and secondary efficacy endpoint.
The Phase III study compared VV116 and Paxlovid in the treatment of patients with mild to moderate COVID-19 who are at high risk for progression to severe COVID-19 including death.
The primary endpoint was "time to sustained clinical recovery," and the secondary endpoints included "percentage of participants who had progression of COVID-19 (defined as progression to severe and/or critical COVID-19 and death from any cause) by Day 28," "time to sustained disappearance of clinical symptoms," and "percentage of participants who turned negative for SARS-CoV-2.
Junshi said in comparison with patients in the Paxlovid arm, those in the VV116 arm exhibited a shorter time to sustained clinical recovery and achieved statistical superiority, which demonstrates VV116's ability to accelerate the alleviation of COVID-19 symptoms.
As for the secondary efficacy endpoints, there was no COVID-19 disease progression or death in the VV116 arm or Paxlovid arm. Junshi said researchers observed that VV116 showed a trend toward superiority to Paxlovid in the time to sustained disappearance of clinical symptoms and the time to patient testing negative for SARS-CoV-2 for the first time.
The company added that VV116 has a good safety profile and its overall incidence of adverse events is lower than that of Paxlovid. More data are to come later in a medical journal.
Junshi released a brief statement on May 23 that the study reached its primary endpoint and the company will communicate with Chinese regulators about an NDA shortly. But the positive news did not help Junshi's share price that day, which closed 16% lower instead.
The U.S. House of Representatives Committee on Energy and Commerce sent a query to the FDA expressing concerns about using data from clinical trials conducted in China to submit an NDA application to the FDA.
Wuxi Biologics announced that it has terminated its license agreement with Vir Biotechnology for the COVID-19 neutralizing antibody Sotrovimab.
CASI Pharma announced the signing of a sublicense agreement with Tianshi Pharma, which will grants Tianshi an exclusive, perpetual, worldwide license for the investigational anti-CD38 mab, CID-103, in the treatment, prevention, and diagnosis of autoimmune diseases, conditions, and disorders in humans.
Hengrui's iodixanol injection has been approved by the FDA, becoming the first iodixanol generic drug in the United States, and can obtain a 180-day market exclusivity period.
Keywords:
Junshi
Wuxi Biologics
CASI Pharma
Hengrui