Cyan Vaccine closes $47M Series A to develop next-gen COVID-19 vaccine; Everest, Remegen, Junshi - News of the day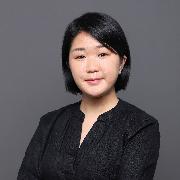 Elise Mak
·
01/27/2022
News
Top news story of the day:
Cyan Vaccine closes $47M Series A to develop next-gen COVID-19 vaccine
Cyan Vaccine, a startup established in Guangzhou in 2019, has completed an RMB300 million ($47.3 million) Series A financing round to support the clinical development of a second-generation COVID-19 vaccine, a respiratory syncytial virus vaccine and a mumps vaccine.
CEO He Biao said the company has a parainfluenza virus 5 (PIV5) viral vaccine platform. He added that vaccines developed from this platform will have a good safety profile and be affordable to many.
The company raised over RMB70 million from angel investors and Series pre-A round in 2020. It is developing a COVID-19 vaccine candidate, which has been in a phase I trial in the U.S. since August 2021.
The COVID-19 vaccine candidate is said to be a nasal spray. Last year, Cyan's collaboration with Changchun High-tech to develop the vaccine was terminated as both sides could not agree on the financial terms.
Celgene's luspatercept was approved in China for the indication of adult beta-thalassemia requiring regular red blood cell (RBC) transfusions.
Everest Medicines and Sinopharm entered into a strategic partnership to advance the commercialization of the oncology ADC innovation Sacituzumab Govitecan in China.
Remegen announced positive results from its Phase II Chinese clinical study of Telitacicept for primary Sjogren's syndrome.
Junshi Biosciences and Vigonvita had entered into a collaboration to develop VV993, an oral anti-COVID-19 drug candidate targeting 3CL protease.
Keywords:
Cyan
COVID
Everest Medicines
Remegen
Junshi