Junshi's COVID-19 tablet meets primary endpoint in phase III trial versus Paxlovid; Sinogen, Scindy, WayShine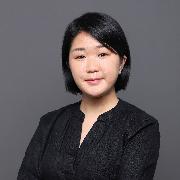 Elise Mak
·
05/24/2022
News
Top news story of the day:
Junshi's COVID-19 tablet meets primary endpoint in phase III trial versus Paxlovid
Shanghai Junshi Biosciences said on May 23 that its VV116 tablet, an oral nucleoside analog anti-SARS-CoV-2 drug, reached its primary endpoint in a phase III registrational clinical study versus Pfizer's Paxlovid for early treatment of mild to moderate COVID-19.
The company said it will be in touch with Chinese regulators for the drug's launch. Despite the positive news, its share price closed 16% lower in Hong Kong to HK$48.
VV116 is a derivative of Gilead's COVID drug remdesivir. It has been approved for the treatment of moderate to severe COVID-19 patients in Uzbekistan.
The study is a multi-center, single-blind, randomized, controlled phase III clinical study to evaluate the efficacy and safety of VV116 versus Paxlovid for early treatment of patients with mild to moderate COVID-19, in which 822 patients were enrolled.
Junshi said the primary endpoint is "time to sustained clinical recovery" while the secondary endpoints include "percentage of participants who have progression of COVID-19 (defined as progression to severe and/or critical COVID-19 or death from any cause) by Day 28.
The company did not reveal more information or data from the trial. It claimed that the results of the clinical study showed that VV116 for the early treatment of mild to moderate COVID-19 reached the primary endpoint in the clinical study.
Sinogen Pharm announced that it has closed a $10 million pre-B round of financing, which will be used primarily for the development of lytic bacterial products.
Scindy Pharma announced the completion of an angel round of funding in the tens of millions of RMB, which will be used primarily to build its Lipid Nanoparticle platform.
WayShine Biopharm, a company focused on the development of targeted drugs for brain tumors, announced that its innovative drug WSD0922, targeting EGFR/EGFRvIII, has been awarded a grant ($1 million) from the Yuvaan Tiwari Foundation Fund to support its clinical development for DMG.
StarMab announced that it has received FDA approval for the IND application for its self-developed nanopolybodies SM3321.
Keywords:
Junshi
Sinogen
Scindy
WayShine