Roche China Accelerator to aid nine local biotech startups; VerImmune, U-Synbio, Hansoh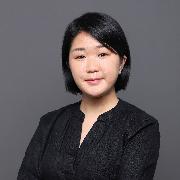 Elise Mak
·
05/20/2022
News
Top news story of the day:
Roche China Accelerator to aid nine local biotech startups
A year after its launch in Shanghai, Roche China Accelerator said it has identified nine local innovative drugmakers to join efforts with the pharma giant.
These Chinese biotech startups develop small molecule drugs, large molecule drugs, RNA therapeutics, as well as cell therapy in oncology, immunology, and neurology. They are Etern Therapeutics, SQZ China, CytosinLab Therapeutics, METiS Pharmaceuticals, GYENNO Science, Keen Therapeutics, Abrev Biotechnology, Degron Therapeutics and GenomiCare Biotechnology.
They are expected to gain access to Roche's localized resource support from early R&D to late commercialization, including scientific and technical guidance, business strategy guidance, and operational support.
Nearly half of these startups have already collaborated with Roche Shanghai Innovation Center in early R&D to explore new approaches and technology platforms.
Roche China Accelerator said it looks for biotech firms that can enable disruptive innovation to develop first-in-class assets. The project was launched in Shanghai in May 2021 with over RMB200 million as a major strategic investment project of Roche Group.
VerImmune licenses from Fosun Pharma USA to develop, import and commercialize verI-101, an oncology immunotherapy drug, in Greater China.
U-Synbio, which focuses on the development of live biotherapeutic products, has closed an angel funding round.
Vericiguat, developed by Bayer in collaboration with MSD, is approved in China for adult patients with symptomatic chronic heart failure with a reduced ejection fraction (<45%).
Hansoh Pharma announces the latest results of its third-generation EGFR-TKI: PFS and DoR were significantly prolonged in patients treated with Almonertinib in the first line.
ACEA Pharma's third-generation EGFR-TKI Abivertinib failed to gain approval for marketing in China.
The WHO has placed CanSino Bio's COVID-19 vaccine CONVIDECIA on its emergency use listing.
Keywords:
Roche
VerImmune
U-Synbio
Hansoh
ACEA Pharma
CANSino
Bayer