Sinotau closes $50M in Series D+ to advance radiopharmaceuticals, and more - Daily news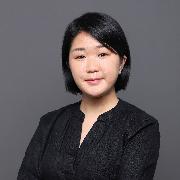 Elise Mak
·
1 months ago
News
Top news story of the day:
Sinotau closes $50M in Series D+ to advance radiopharmaceuticals
Sinotau Pharmaceutical Group, of Beijing, said it closed a Series D+ round to raise RMB320 million ($50 million) to support clinical research and development of radiopharmaceuticals.
The financing round is led by China Life Healthcare Fund and Centurium Capital, and supported by Panya Equity Investment Fund and Deyi Capital.
Founded in 2005, Sinotau specializes in radiopharmaceuticals and precision diagnosis and treatment. It is developing targeted therapies and precision diagnostic radiopharmaceuticals in oncology, neurodegenerative diseases and cardiovascular diseases.
The company just completed a RMB320 million Series D round in February this year, after drawing another RMB280 million in July 2020.
Sinotau has not disclosed its pipeline, but said it has four diagnostic products and two therapeutic candidates currently in clinical stage.
In 2017, it entered a partnership with HTA on a new β-amyloid imaging agent for Alzheimer's disease in China.
Luoxin Pharmaceutical signed a license agreement with Marinomed for the exclusive rights to develop, manufacture and commercialize Budesolv®, a glucocorticoid budesonide nasal spray, in Greater China.
Zai Lab reaches proof-of-concept in phase Ib clinical study of ZL-1102, the first internally developed novel human VH antibody fragment targeting IL-17A in psoriasis.
Antengene enters into a research collaboration and license option agreement with LegoChem Biosciences for new ADC candidates. The two parties will jointly generate and evaluate ADC candidates using Antengene's antibodies and LCB's next generation ADC technology platform.
Keywords:
Sinotau
radiopharmaceuticals