AI drug developer Helixon raises $74M in Series A; Merck, Qilu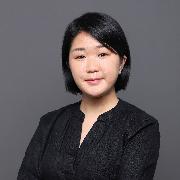 Elise Mak
·
06/23/2022
News
Top news story of the day:
AI drug developer Helixon raises $74M in Series A
Beijing-based startup Helixon netted nearly RMB500 million ($74 million) in Series A round to lay the groundwork for AI drug discovery.
This round of financing was led by 5Y Capital, with support from Gaorong Capital, Neumann Capital and three previous angel investors, namely Xiang He Capital, GL Ventures and Qingzhi Capital.
The company was founded in June 2021 to improve drug discovery and aid the development of protein-based therapeutics with AI solutions.
It said its platform integrates advanced algorithms and experimental approaches for protein design, antibody discovery, protein interface optimization as well as cell engineering, with an aim to discover antibodies and macromolecule-based therapeutics for previously intractable targets.
A new indication for Merck KGaA's ERBITUX (Cetuximab) was approved in China for the treatment of locally advanced squamous cell carcinoma of the head and neck.
Qilu Pharma's Etanercept biosimilar was ultimately not approved in China, according to the NMPA's announcement on the website.
Keywords:
Helixon
Merck
Qilu