Therorna completes $42M Series A to advance circRNA-based vaccines; Genrix, OcuMension, Innovent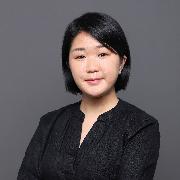 Elise Mak
·
06/21/2022
News
Top news story of the day:
Therorna completes $42M Series A to advance circRNA-based vaccines
Beijing biotech startup Therorna closed a $42 million Series A financing round co-led by MSA Capital to help advance its circRNA-based vaccines against SARS-CoV-2 and its variants.
Other investors supporting this round included Sherpa Healthcare Partners, 3H Health Investment, and existing investors Quan Capital and Cenova Capital.
Since its establishment in April 2021, Therorna has raised over $60 million. It uses a circRNA technology platform to develop vaccines and therapies.
The company is developing circRNA-based vaccines against SARS-CoV-2 and its variants. Its founder Wei Wensheng said the company will work to accelerate the clinical application of these vaccine candidates.
The circRNA technology represents a new research area for biotech startups in China ever since mRNA-based therapies have drawn intense interest in the country. Investors are now betting on startups working in this area.
"We are... looking forward to transforming Therorna into a platform-based circRNA technology-focused company with an international presence," said Sherpa Healthcare Partners Investment Vice President Cai Changzu.
Genrix Bio, which specialises in antibody drugs, intends to raise approximately ¥3.98 billion ($595 million)in an IPO on the STAR Market.
OcuMension's fluocinolone intravitreal implant was approved in China for the treatment of uveitis.
Innovent and Lilly jointly announce the approval of sintilimab injection by China NMPA in combination with chemotherapy as first-line treatment for esophageal squamous cell carcinoma.
Keywords:
Therorna