Vibrant Therapeutics closes Series pre-A for AI-driven large molecule drug development; Smart Nuclide, Hober Biotech, CStone - News of the day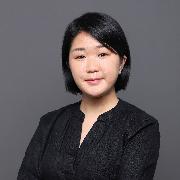 Elise Mak
·
01/13/2022
News
Top news story of the day:
Vibrant Therapeutics closes Series pre-A for AI-driven large molecule drug development
Vibrant Therapeutics, a Guangzhou-based startup founded in 2019, closed a Series pre-A round to raise RMB100 million ($15.7 million) to accelerate AI-driven large molecule drug development.
The financing round was led by Matrix Partners, and supported by Sequoia Capital China and Red Hill Capital.
Focusing on oncology and immunology, Vibrant said its team has expertise in informatics, deep learning algorithms, protein engineering and immunology. Proceeds from the Series pre-A round will be used to expand its AI platform and its team, as well as advancing its programs.
Vibrant is building a platform for AI-driven large molecule drug development. It has developed an antibody structure prediction tool called VibrantFold.
Using deep learning techniques, Vibrantfold is a tool to predict the 3D structure of the variable region of an antibody-based on the provided amino acid sequence. It can predict the structure for either conventional double stranded antibodies or nanobodies. It is said to take about one to three minutes to predict one sequence.
Vibrant CEO Wang Luquan said using AI will accelerate and improve new drug development to save R&D costs.
Smart Nuclide and Hober Biotech announced an exclusive licensing agreement in Greater China for 99mTC labeled Her-2 target radioimaging agent ADAPT6.
CStone announced phase II GEMSTONE-201 trial met primary endpoint of objective response rate (ORR) in patients with relapsed or refractory extranodal natural killer/T-cell lymphoma (R/R ENKTL).
1. Circular on Technical Guidelines for Clinical Trials of Drugs for the Treatment of Pediatric Arterial Pulmonary Hypertension (No. 8, 2022)
2. Technical Guidelines for Clinical Trials of Drugs for the Treatment of Arterial Pulmonary Hypertension
3. Catalogue of Reference Preparations for Generic Medicines (Batch 50)
Keywords:
Vibrant
pre-A
Smart Nuclide
Hober Biotech
CStone
the CDE