LMBio closes Series Pre-A round to compete in TIL therapy; Legend, CorrGene, Biocytogen - News of the day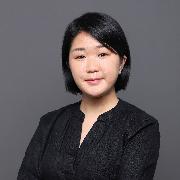 Elise Mak
·
03/01/2022
News
Top news story of the day:
LMBio closes Series Pre-A round to compete in TIL therapy
New startup LMBio said it has raised dozens of millions of dollars in a Series Pre-A round to support its efforts to develop tumor-infiltrating lymphocyte (TIL) therapy for solid tumors.
The startup was established in December 2020 to specialise in this area of cell therapy.
This financing round was led by BioTrack Capital and IDG Capital, with support from SND Financial Holdings. Proceeds will be used to help LMBio prepare for IND filings for multiple programs.
Cilta-cel, a BCMA CAR-T product developed by Janssen in collaboration with Legend Biotech, has been approved by the FDA for the treatment of adult patients with relapsed/refractory multiple myeloma.
CorrGene, which specializes in cellular therapies for rare diseases, completed an angel funding round of nearly ¥100 million($15.7 million) .
Biocytogen and CTTQ had signed a cooperative development agreement for whole human antibodies.
Harbour BioMed announced that, it has been approved by the "IRBs" to commence phase I trial of its B7H4x4-1BB bispecific antibody (HBM7008) in patients with solid tumors in Australia.
Henlius' rituximab biosimilar received approval for a new indication for the treatment of rheumatoid arthritis.
Genor Biopharma announced that GB242 (infliximab) has received approval from NMPA for the treatment of Rheumatoid Arthritis, Ankylosing Spondylitis, Psoriasis, Adult Ulcerative Colitis, Adult and Pediatric Crohn's Disease and Fistulising Crohn's Disease.
Sihuan Pharm submitted a marketing application to the CDE for Janagliflozin for the treatment of type 2 diabetes.
Genevax, which focuses on innovative vaccines, closes nearly ¥100 million($15.7 million) Pre-A round of financing.
The Statistical Bulletin of the National Economic and Social Development of the People's Republic of China for 2021 was released, with eye-catching figures on health.
Keywords:
LMBio
Legend Biotech
CorrGene
Biocytogen
Harbour BioMed
Henlius
Genor Biopharma
Sihuan Pharm
Genevax