CStone's PD-L1 drug improves progression-free survival as first-line treatment of stage IV NSCLC; Junsai, Gracell, BeyondSpring - News of the day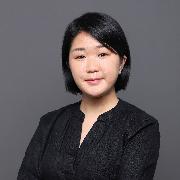 Elise Mak
·
01/17/2022
News
Top news story of the day:
CStone's PD-L1 drug improves progression-free survival as first-line treatment of stage IV NSCLC
CStone Pharmaceuticals has published results of the GEMSTONE-302 study, a randomized double-blind registrational clinical study for sugemalimab as the first-line treatment of stage IV non-small cell lung cancer (NSCLC) in The Lancet Oncology, which shows the PD-L1 drug plus chemotherapy demonstrates statistically significant and clinically meaningful improvement in progression-free survival (PFS) compared with placebo plus chemotherapy.
The company said GEMSTONE-302 is the world's first randomized, double-blind, phase III trial of anti-PD-L1 monoclonal antibody plus chemotherapy as first-line treatment for stage IV squamous or non-squamous NSCLC.
In 2020, at the pre-planned interim analysis of PFS, with a median follow-up of 8.6 months, the GEMSTONE-302 study met its primary endpoint with significantly prolonged PFS in the sugemalimab group versus the placebo group.
In 2021, with a median follow-up of 17.8 months, the final analysis of PFS showed that sugemalimab plus chemotherapy continued to enhance the benefit in the primary efficacy endpoint of PFS. The hazard ratio (HR) (95% CI) of investigator-assessed PFS was 0.48 (0.39, 0.60). The median PFS was 9 months for sugemalimab plus chemotherapy and 4.9 months for placebo plus chemotherapy.
Subgroup analyses of PFS showed clinical benefits across different histological types (squamous or non-squamous) and different PD-L1 expression levels (≥1% or <1%). Sugemalimab plus chemotherapy was well-tolerated, with no new safety signals observed.
Based on the results of the GEMSTONE-302 study, sugemalimab has recently been approved in China in combination with chemotherapy as the first-line treatment of patients with metastatic NSCLC.
This study provides the only anti-PD-L1 immunotherapy plus chemotherapy option for squamous NSCLC patients worldwide, said Zhou Caicun, Principal Investigator of the GEMSTONE-302 study.
The NMPA is now reviewing CStone's NDA for sugemalimab as treatment of stage III NSCLC. The company hopes the drug candidate could be the world's first PD-(L)1 monoclonal antibody to cover stage III and stage IV NSCLC in all-comer settings.
Junsai Biotech, which specializes in tumor infiltrating lymphocyte cell-based novel drugs, closed nearly ¥150 million in Series A+ and Series A++ financing.
Gracell Bio announced that its newly established research facility, the Innovation Center, is scheduled to open in San Diego, California, during the first quarter of 2022.
Beyond Spring Pharmaceuticals is reducing its U.S. workforce by 35%, including reassignment of certain personnel to subsidiaries, which is expected to result in cost savings that will extend the cash runway.
HISUN Pharm submitted a marketing application for trastuzumab biosimilar to the CDE and it was accepted.
EastChina Pharm announced a strategic partnership with Shenogen Pharm for the marketing of Epimedium softgels in mainland China.
Betta Pharma's NDA application for Vorolanib was accepted for the treatment of patients with advanced renal cell carcinoma who have failed prior anti-vascular tyrosine kinase inhibitor therapy in combination with everolimus.
Keywords:
CStone
sugemalimab
Junsai
Gracell
BeyondSpring
HISUN
EastChina
Shenogen
Betta