Innovo Therapeutics receives angel funding to develop targeted protein degradation therapies; Zhaoke, Hengrui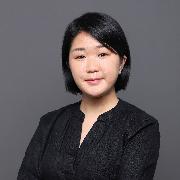 Elise Mak
·
05/13/2022
News
Top news story of the day:
Innovo Therapeutics receives angel funding to develop targeted protein degradation therapies
Innovo Therapeutics, established in June 2021 with funding from Chinese and U.S. investors, said it has received angel funding of nearly RMB100 million ($15.7 million) to expand its two targeted protein degradation platforms and advance multiple immuno-oncology programs.
The angel investors include Ming Bioventures, Chengyi Capital, HMC Venture, and Jiangsu Industrial Technology Research Institute.
Innovo said it has obtained global rights to a program for acute myeloid leukemia and intends to move it to clinical trials in 2023. Its team has years of experience in developing targeted protein degradation therapies.
The company said its two technology platforms are designed to address challenges met by the PROTAC technology and molecular glues, such as target limitations and intractability. It has also built a screening system to expand the compound library.
Visus Therapeutics and Zhaoke Ophthalmology announced exclusive licensing agreement to commercialize BRIMOCHOL PF and Carbachol PF in Greater China, South Korea and Select Southeast Asian markets for the treatment of Presbyopia.
Hengrui Pharma announced that the Phase III MRCT of Camrelizumab in combination with Apatinib for the first-line treatment of HCC met its primary endpoint and that it intends to file an NDA with the FDA in the near future.
Keywords:
Innovo
Zhaoke
Hengrui