GenEditBio closes angel and series pre-A rounds to develop gene-editing tools; Henlius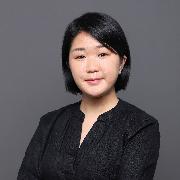 Elise Mak
·
05/25/2022
News
Top news story of the day:
GenEditBio closes angel and series pre-A rounds to develop gene-editing tools
Beijing-based GenEditBio, established in 2021, said it has raised dozens of millions of U.S. dollars in angel and Series pre-A funding to develop next-generation gene-editing tools and advance its pipeline.
The financing rounds were led by Qiming Venture Partners and joined by Fangyuan Capital. GenEditBio hopes that by developing next-generation CRISPR tools to make gene editing more efficient and precise and to minimize off-target effects, it will set a patent barrier to stay competitive.
Little is known about the biotech startup for now, except that its founder Zheng Zongli once worked with J. Keith Joung, an American expert on designer gene-editing tools who co-founded Editas Medicine, Beam Therapeutics and Pairwise Plants, on a new method called genome-wide, unbiased identification of DSBs enabled by sequencing (GUIDE-seq) during his training at Harvard Medical School.
Henlius announced it has entered into a semi-exclusive license agreement with Abbott for the commercialization of Henlius independently developed HANLIKANG (rituximab) and HANQUYOU (trastuzumab) in Brazil.
Keywords:
GenEditBio
Henlius