Legend Biotech's BCMA-targeted CAR-T cell therapy wins approval in Europe; HemaCell, Gracell, Adagene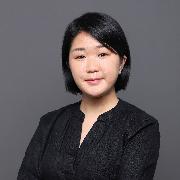 Elise Mak
·
05/27/2022
News
Top news story of the day:
Legend Biotech's BCMA-targeted CAR-T cell therapy wins approval in Europe
Legend Biotech said Carvykti (cilta-cel) has been granted conditional marketing authorization by the European Commission for the treatment of adults with relapsed and refractory multiple myeloma (RRMM) who have received at least three prior therapies, including a proteasome inhibitor, an immunomodulatory agent and an anti-CD38 antibody, and have demonstrated disease progression on the last therapy.
The approval of Carvykti by the European Commission marks Legend's first approval in the region, said CEO Huang Ying. The EC approval came after the FDA approval in February.
The CARTITUDE-1 data showed that Carvykti provides the potential for long, treatment-free intervals for heavily pre-treated patients. Legend's partner Janssen will help commercialise the cell therapy across Europe.
This approval was supported by the pivotal CARTITUDE-1 study. Findings showed that at a median duration of 18 months follow-up (range, 1.5-30.5), a one-time treatment with cilta-cel resulted in deep and durable responses, with 98% (95% confidence interval [CI], 92.7-99.7) of patients with RRMM responding to therapy. 80% of the patients achieved stringent complete response, a measure in which a physician is unable to observe any signs or symptoms of disease via imaging or other tests after treatment.
HemaCell, which specializes in stem cell therapy, announced the completion of its third round of funding.
GSK's ADC drug belantamab mafodotin has been approved in Hainan Boao Lecheng International Medical Tourism Pilot Zone for the monotherapy of adult multiple myeloma patients.
Gracell Bio announced that it will present updated clinical data from a multicenter IIT evaluating GC012F, the company's BCMA and CD19 dual-targeting CAR-T candidate, for the treatment of RRMM in an oral abstract presentation at the ASCO 2022 Annual Meeting.
Adagene announced the publication of data showing the potential best-in-class safety profile of its anti-CTLA-4 mAb, ADG126. Interim results from the Phase I dose escalation portion of an ongoing Phase Ib/II trial of ADG126 are published on the ASCO meeting website.
Keywords:
Legend