Brii Bio's cocktail therapy shows protection against Omicron BA.2; EPI Genic, CARsgen, ETERN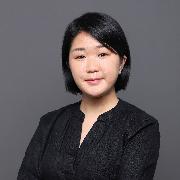 Elise Mak
·
05/10/2022
News
Top news story of the day:
Brii Bio's cocktail therapy shows protection against Omicron BA.2
Brii Biosciences said its long-acting COVID-19 neutralizing antibody therapy retains neutralizing activity against the Omicron BA.2 SARS-CoV-2 subvariant.
Data showed that exposures of intravenous amubarvimab 1000mg and romlusevimab 1000mg are expected to remain above the level required for neutralizing activity against BA.2, for the treatment of COVID-19 based on the human pharmacokinetic data gathered on the amubarvimab/romlusevimab combination.
The company added that total serum concentrations of the amubarvimab/romlusevimab combination will remain 60 times the level required for greater than 90% neutralization (Neut99: 2.50 μg/mL) against the live virus isolate BA.2, 14 days post dose.
Even though the mutations found in the BA.2 subvariant spike protein increase the IC50 relative to wild-type SARS-CoV-2, Brii said adequate therapeutic exposures are expected to persist for a minimum of 2 weeks and longer.
Our combination therapy is one of the few treatments that is proven to retain neutralizing activity against Omicron BA.2 and all previous variants of concern as a result of its unique combination strategy, said David Margolis, Vice President and Head of Infectious Diseases Therapy Area at Brii Bio.
EPI Genic, a gene editing biotech company, said it has secured angel funding of a few million dollars.
Nature Medicine published results from a Phase I trial of CARsgen's CT041 Claudin18.2 CAR-T cells in gastrointestinal cancers, which showed that CT041 was well tolerated and had a manageable safety risk.
ETERN Therapeutics has partnered with Insilico Medicine to advance PROTAC drug development.
Elpiscience announced FDA IND clearance of ES014, a first in class anti-CD39xTGF-β bispecific antibody for patients with advanced solid tumors.
Keywords:
Brii
covid
EPI Genic
CARsgen
ETERN