YZY Biopharma closes $38M Series B to advance bispecific antibodies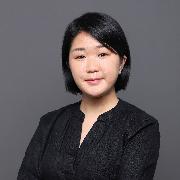 Elise Mak
·
8 days ago
News
YZY Biopharma, a bispecific antibody specialist of Wuhan, raised a total of over RMB250 million ($38 million) from two Series B rounds in hopes of supporting the development and manufacturing of its CD3-targeted candidates, M701 and M802.
The Series B2 round was supported by TD Capital, BGI Co-Win, Sanhua Hongdao Investment and Wuhan Institute of Biotechnology. Previously, the company closed an RMB200 million Series B1 round in December 2020 and a Series A with undisclosed inancial terms in May 2016.
M701 is an anti-EpCAMand anti-CD3 bispecific antibody to target ovarian, colorectal, breast and gastric cancers and ascites induced by EpCAM-positive tumors. In preclinical studies, the candidate demonstrated high potency and manageable toxicities.
Meanwhile, M802 is an anti-HER2 and anti-CD3 bispecific antibody to aim at HER2-positive breast and gastric cancer. Compared to Roche's HER2-directed drug Herceptin(trastuzumab), M802 is designed to stimulate T cells with anti-CD3 moiety in the molecule and is proven to be more efficacious and potent with a better safety profile.
Both candidates have received trial nods in China, and M802 has won trial approval in the U.S. They were developed based on YZY's asymmetric bsAb platform known as YBODY.
In January 2018, CSPC Pharmaceutical Group acquired a 39.56% stake in YZY in a deal worth up to RMB356 million to acquire M802.
Keywords:
YZY Bio
financing
bispecific
series B