Top news story of the day:
Fosun Pharma and Carephar enter global partnership for China's first domestic P-CAB product
Fosun Pharma announced that it has entered into a licensing agreement with Carephar to jointly develop KFP-H008, a potassium competitive acid blocker (P-CAB) for all oral and generic indications available. The partnership will be worldwide.
According to the agreement, Carephar is the marketing authorization holder of KFP-H008 in China, while Fosun enjoys exclusive commercialization rights, including marketing and distribution. Outside of China, Fosun is the marketing authorization holder and enjoys exclusive product rights such as clinical studies, registration, commercialization and sublicensing.
KFP-H008 is the first P-CAB developed independently in China and is indicated for the treatment of duodenal ulcers, reflux esophagitis and Helicobacter pylori infection.
At present, KFP-H008 has completed two Phase III clinical studies in China, targeting duodenal ulcers and reflux esophagitis, respectively. Carephar submitted NDA applications for these two indications to the NMPA in September 2021. KFP-H008 has completed a Phase I clinical study in the U.S. as well.
Carephar was founded in 2002, with KFP-H008 as its core product. Another key product, stem cell drug called DK001, is now in preclinical research and is mainly used to treat anal fistulas associated with Crohn's disease. Carephar also has several highly selective small molecule targeted drugs and immune cell therapies for solid tumors.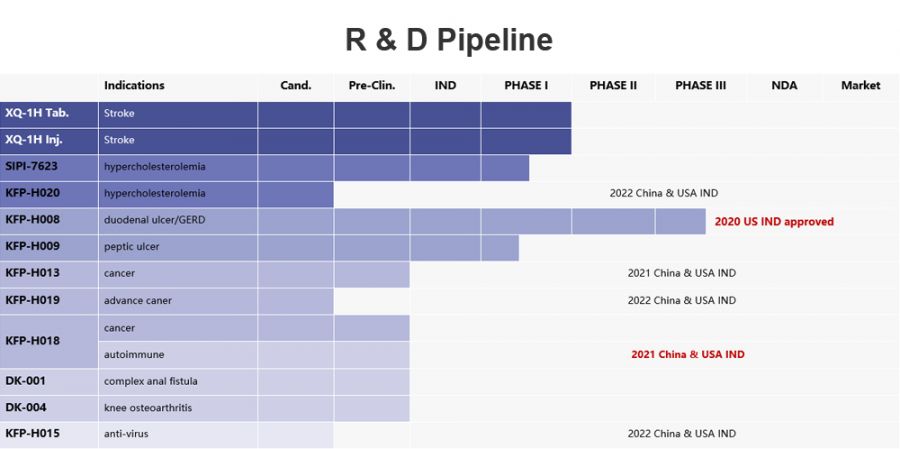 In other news:
Junshi Biosciences' toripalimab was approved for its sixth indication in China in combination with standard first-line chemotherapy for untreated, driver gene-negative advanced NSCLC.
AstraZeneca's olaparib has been approved for a new indication in China. Presumably, it may be used in combination with bevacizumab for newly diagnosed patients with advanced ovarian cancer who have undergone complete or partial response to platinum-based chemotherapy.
The CDE has published an exposure draft on Guidelines for Quantitative Methodology for Extrapolation of Adult Medication Data to the Pediatric Population.
By Sarina Yang
Keywords:
Fosun Pharma
Carephar
Junshi Biosciences
AstraZeneca
CDE