Top news story of the day:
InnoCare Pharma officially rings opening bell at the STAR Market
InnoCare Pharma announced today that it is now listed on the Shanghai Stock Exchange's Science and Technology Innovation Board (STAR Market). This makes InnoCare the only biotech company to be listed both on the HKEX and the STAR Market.
InnoCare's offering price was RMB 11.03 per share. The original plan was to raise RMB 4 billion ($567 million), but the actual amount raised was roughly RMB 2.92 billion. The company will use the net proceeds from the STAR offering to fund R&D, working capital projects and upgrades to marketing networks and IT.
InnoCare was jointly founded in 2015 by Dr. Jasmine Cui and Professor Yigong Shi. It has developed a biotech innovation platform and a product pipeline focusing on hematologic cancer, solid tumors and autoimmune diseases. Currently its drug orelabrutinib is at the commercial stage. Tafasitamab in combination with lenalidomide have been approved for an early-access program in Hainan Boao. It also has 13 clinical-stage assets and three other IND-enabling stage candidates.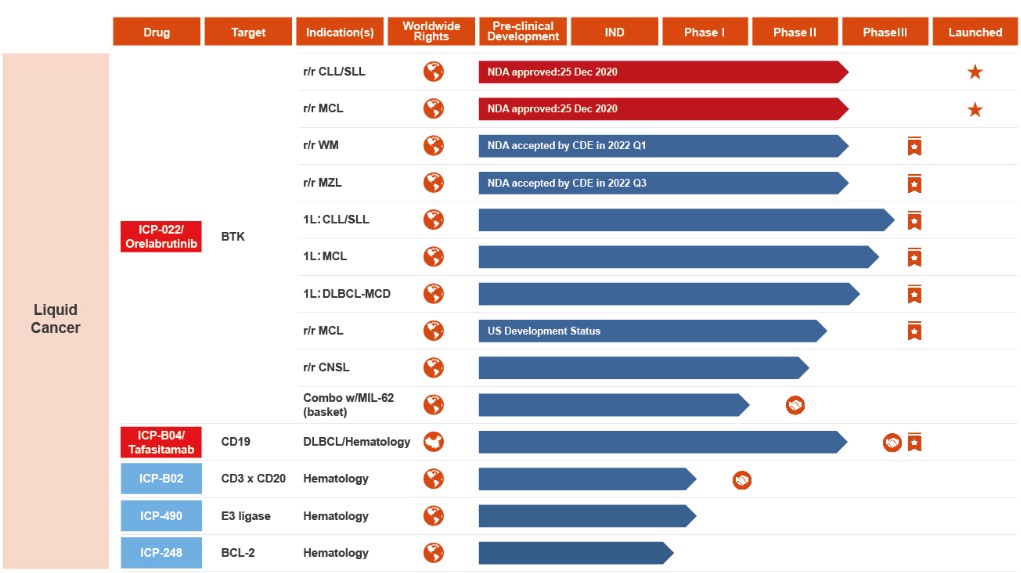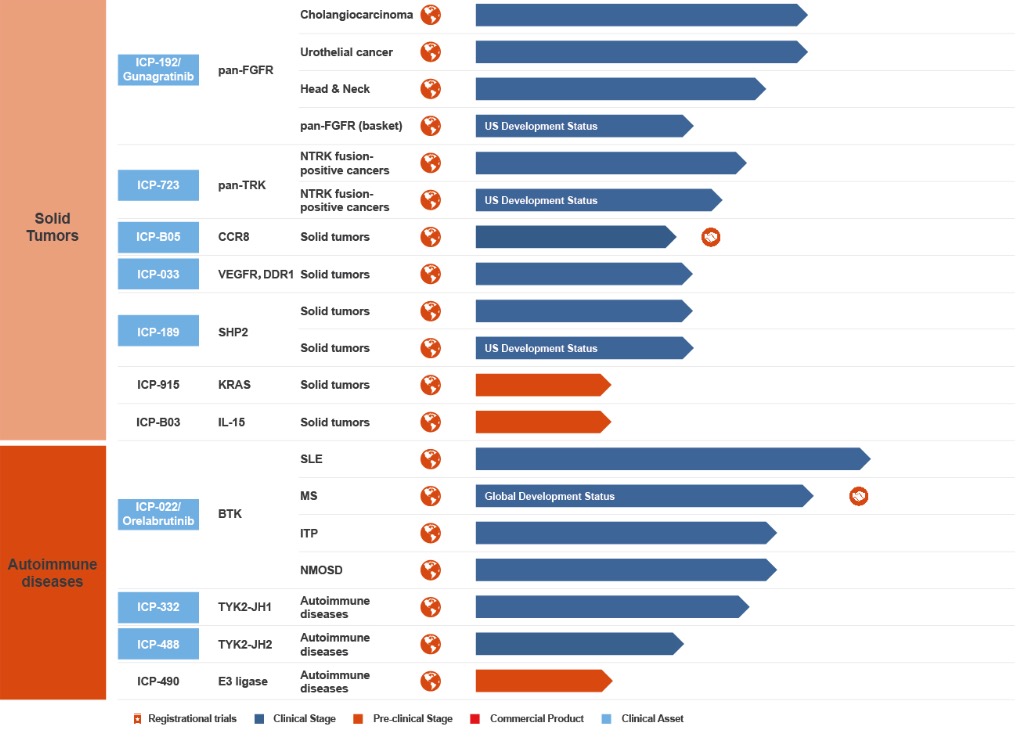 Orelabrutinib is an orally available potent BTK inhibitor that gained approval from the China NMPA in two indications: the treatment of patients with relapsed/refractory chronic lymphocytic leukemia (CLL)/small lymphocytic lymphoma (SLL) and the relapsed/refractory mantle cell lymphoma (MCL).
ICP-192 is a pan-FGFR inhibitor for the treatment of various types of solid tumors. InnoCare will initially focus the expansion studies on cholangiocarcinoma with FGFR2 fusions and urothelial cancer with FGFR2/3 genetic alterations.
ICP-723 is a second-generation small molecule pan-TRK inhibitor designed to treat patients with NTRK gene fusion-positive cancers who were TRK inhibitor treatment-naive or who have developed resistance to the first generation TRK inhibitors, regardless of cancer types.
In other news:
Ribo Life Science's IND application for its siRNA therapy RBD7022 injection was approved in China for the indication of primary hypercholesterolemia or mixed hyperlipidemia characterized by elevated LDL cholesterol.
Clover Biopharmaceuticals announced positive data from its ongoing Phase III study evaluating Clover's SCB-2019 (CpG 1018/Alum) as a universal COVID-19 booster vaccine candidate. The data showed that SCB-2019 elicited superior levels of neutralizing antibodies against the Omicron BA.5 subvariant when administered as a heterologous third dose compared to the inactivated vaccine.
By Sarina Yang
Keywords:
Ribo Life Science
Clover Biopharmaceuticals
InnoCare Pharma