YZY Biopharma closes $30M Series Pre-C to support bispecific antibodies and COVID vaccine; Zhiyi Biotech, HEP Pharma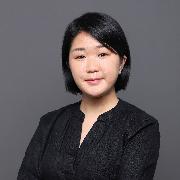 Elise Mak
·
07/04/2022
News
Top news story of the day:
YZY Biopharma closes $30M Series Pre-C to support bispecific antibodies and COVID vaccine
YZY Biopharma, of Wuhan, raised RMB200 million ($30 million) in Series Pre-C round to advance its bispecific antibodies and COVID vaccine candidates.
The financing round was supported by Wuhan Hi-tech, Hubei Science Technology Investment Group and Optics Valley.
Its core program is M701, the first EpCAM/CD3-targeted antibody candidate to enter clinical trials. It is now being tested in phase II trials for the treatment of malignant ascites/pleural effusion in EpCAM-positive tumors.
Another key program is Y2019, a recombinant SARS-CoV-2 vaccine that the company said could induce neutralizing antibodies against Beta, Delta and Omicron variants. YZY Biopharma said the vaccine can be stored above 4°C, making it a stable candidate for rapid mass production. It is set to enter phase II trials soon.
Zhiyi Biotech has closed a ¥100 million ($15 million) Series B++ round of funding, which will be used to accelerate the clinical advancement of its self-developed LBP drugs.
HEP Pharma has completed a pre-B round of financing of tens of millions of RMB, which will be used to advance the clinical development of hepalatide, its new hepatitis B/D drug.
Keywords:
YZY Biopharma
Zhiyi Biotech
HEP Pharma