Haisco pays $140M to gain Biosplice's osteoarthritis drug lorecivivint for China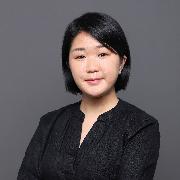 Elise Mak
·
7 days ago
News
Sichuan Haisco Pharmaceutical has added SM04690 (lorecivivint) to its pipeline from a deal worth up to $140 million with Biosplice Therapeutics. Haisco will have the rights to develop and commercialise the osteoarthritis drug in China by paying $20 million upfront.
Calling China one of the most important pharmaceutical markets, Biosplice's CFO Erich Horsley said the company will work with Haisco to launch lorecivivint in China in a few years.
Lorecivivint is an investigational CLK/DYRK1A inhibitor that modulates the Wnt pathway to treat knee osteoarthritis. It is now in phase III pivotal trials for treating knee osteoarthritis in the U.S.
Biosplice said in phase II studies, lorecivivint demonstrated significant and long-term improvements on patient-reported outcomes relating to pain and function, as well as medial joint space width as measured by x-ray 52 weeks following a single injection in the target knee.
In April 2021, Biosplice also licensed out the South Korea rights to develop and exclusively commercialize lorecivivint for knee osteoarthritis to Samil Pharmaceutical in a $70 million deal.
Keywords:
Haisco
lorecivivint
Biosplice