Ascentage publishes preclinical data of EED inhibitor in Journal of Medicinal Chemistry, and more - Daily news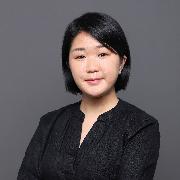 Elise Mak
·
1 months ago
News
Top news story of the day:
Ascentage publishes preclinical data of EED inhibitor in Journal of Medicinal Chemistry
Ascentage Pharma said researchers have published preclinical data of EEDi-5273, known as APG-5918 in the company's pipeline, in the Journal of Medicinal Chemistry. Encouraged by the data, the company hopes to move what it believes to be a best-in-class drug to the clinic soon.
EEDi-5273 is an EED inhibitor that is said to be capable of epigenetic modulations, which leads to broad therapeutic potential in treating multiple hematologic malignancies, solid tumors, and non-oncologic indications.
Data in the journal pointed to its therapeutic potential and ability to achieve complete and persistent tumor regression by modulating the epigenetics and microenvironment of tumors and overcoming drug resistance.
The study found that taking EEDi-5273 orally is capable of achieving complete and persistent tumor regression in the KARPAS422 xenograft model in mice.
Researchers said PRC2 is a protein complex that consists core subunits including EZH2, EED, and SUZ12. Of these components, EED allosterically stimulates the methyltransferase activity of EZH2 through its binding to H3K27me3.
Therefore, they suggested that EED inhibitors can theoretically produce antitumor effects similar to that of EZH2 inhibitors, and deliver even more potent antitumor activity by overcoming resistance to EZH2 inhibitors while simultaneously inhibiting EZH2 and EZH1.
In the EED space, Novartis and AbbVie had reported their discovery of A-395 and EED226, respectively, as allosteric inhibitors of EED.
Comparing its candidate with A-395 and EED226, Ascentage said EEDi-5273 has higher binding affinity to EED and more potent cell growth inhibitory activity in the KARPAS422 cell line carrying a Y641N EZH2 mutation.
In the KARPAS422 xenograft model, EEDi-5273 at 50mg/kg achieved complete tumor regression after 5 weeks of treatment and maintained the complete regression until at least day 114, thus demonstrating persistent antitumor activity.
Ascentage said the drug candidate has best-in-class potential.
We will press forward with the development of APG-5918 and advance the compound to the clinical stage as soon as possible, said Ascentage's CEO Yang Dajun.
To date, only two EED inhibitors, MAK683 from Novartis and FTX-6058 from Fulcrum Therapeutics, have progressed into clinical development.
Huadong Medicine will subscribe to the Series B preferred shares issued by Ashvattha and obtain exclusive licenses for Ashvattha's eight products under development in 20 Asian countries and regions including China, Singapore and Malaysia.
Huashen Intelligent Pharma is a startup founded in June 2021, dedicated to building a new generation AI scientific computing platform to provide new drug developers with intelligent systems for micro-world molecular computation, simulation and design. It currently completed a $10 million angel round of funding.
LianBio, a biotechnology company dedicated in innovative medicines, announced the launch of its proposed initial public offering of its American depositary shares. The initial public offering price is expected to be between $15.00 and $17.00 per share.
Keywords:
Ascentage
EED
Huadong Medicine
Huashen Intelligent Pharma
LianBio