PackGene launches Asia's biggest AAV cGMP production base for gene therapy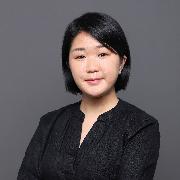 Elise Mak
·
8 days ago
News
PackGene, which specializes in virus-based gene therapy production to provide CDMO services, said its 4,000L adeno-associated virus (AAV) cGMP production base has been put into operation. This represents the biggest of its kind in Asia.
The production base, occupying an area of 8,000 square meters in Guangzhou, adopts the single-use technology and complies with the cGMP regulations under China's NMPA, U.S. FDA, EU EMA, and Japan's MHLW.
PackGene said the 8,000 square meter production base marks a milestone for China's gene therapy space and enhances China's position in the global industry.
It added that the production base will enable the company to "greatly reduce the production cost" and "accelerate the empowerment of CMC process and large-scale rAAV production for gene therapy."
The CDMO company aims to grow its influence in the gene therapy space with its production capacity. In October 2020, it also put a 1,500 square meter AAV production base into operation. By far, it has worked with over 200 gene therapy developers and research institutions from 15 countries.
Keywords:
PackGene
gene therapy
CRO
production