Everest gains global rights to oral COVID-19 drugs; REC Bio - News of the day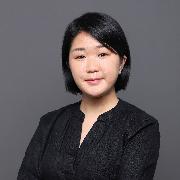 Elise Mak
·
01/14/2022
News
Top news story of the day:
Everest gains global rights to oral COVID-19 drugs
After securing COVID-19 vaccines from Providence Therapeutics, Everest Medicines now gets hold of oral drugs for the coronavirus to shore up its COVID portfolio.
The company signed a global licensing agreement with Singapore's Experimental Drug Development Centre (EDDC) to obtain exclusive worldwide rights to develop, manufacture and commercialize EDDC's series of viral 3C-like (3CL) protease inhibitors, which Everest said could be potentially best-in-class COVID-19 oral antiviral treatments.
Financial terms were undisclosed. EDDC will receive an initial upfront payment and downstream clinical and commercial milestone payments, as well as typical royalties on net sales of products.
The lead compound is EDDC-2214, a novel and potent SARS-CoV-2 3CL protease inhibitor, which Everest will develop as an oral antiviral COVID-19 therapy. The main protease in SARS-CoV-2 is the 3CL protease. Compared to several other oral COVID-19 antivirals, EDDC-2214 exhibits better in-vitro potency and pre-clinical oral bioavailability. Clinical trials evaluating EDDC-2214 are expected to begin later this year.
EDDC's series of 3CL protease inhibitors have demonstrated potent in-vitro activity against SAR-CoV-2 and its variants, as well as other coronaviruses such as MERS. Everest has full rights to sub-license the drug further and will receive full technology transfer.
Last September, Everest licensed the Asia rights to Providence's mRNA Covid-19 vaccine candidates to develop and commercialise them in Greater China, Brunei, Cambodia, Indonesia, Laos, Malaysia, Myanmar, Pakistan, Philippines, Singapore, Thailand, Timor-Leste and Vietnam. Everest paid $50m in cash upfront, while Providence will receive up to $100m in profit-sharing on the vaccines in Greater China and Singapore.
The Philippines became the first country to approve a Phase II/III clinical study of REC Bio's COVID-19 vaccine, ReCOV.
Keywords:
Everest
COVID
Singapore's Experimental Drug Development Centre
REC Bio