Laekna Therapeutics raises $61 Million in series D financing; Senlang, CStone, Simcere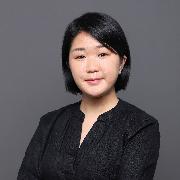 Elise Mak
·
05/18/2022
News
Top news story of the day:
Laekna Therapeutics raises $61 Million in series D financing
Laekna Therapeutics, which is developing an AKT kinase inhibitor afuresertib and a CYP17/CYP11B2 dual inhibitor, said it closed a $61 million Series D round to accelerate the clinical development of these two drug candidates.
Laekna obtained the global exclusive licenses of afuresertib from Novartis. It is an oral, small molecule pan-AKT kinase inhibitor that has been investigated in over 10 phase I/II clinical trials, including ovarian cancer, gastric cancer, multiple myeloma, and melanoma.
The company's most advanced clinical trial is an open-label, randomized, multi-regional phase II PROFECTA-II clinical trial of afuresertib, the world's first registration-directed clinical trial of an AKT kinase inhibitor to treat platinum-resistant ovarian cancer.
Laekna also licensed in the CYP17A/CYP11B2 dual inhibitor, LAE001, from Novartis. It is in phase II study in prostate cancer.
The company has 14 innovative drug candidates and has initiated six clinical programs, three of which are multi-regional clinical trials.
The Series D financing was led by CS Capital with support from Worldstar, and Infinity Capital. Yanchuang Capital continued to support the company with additional funding.
SCGC led the company's $61 Series C financing in October 2020, after GP Healthcare Capital and OrbiMed Healthcare Fund Management led the Series B and Series A financing rounds, respectively.
Senlang Bio, which focuses on the development and application of new technologies for immune cell therapy, announced the completion of a ¥200 million($29.7 million) financing round.
CStone announced final PFS analysis of a registrational study of sugemalimab in patients with stage III NSCLC, the data showed that sugemalimab maintained a statistically significant and clinically meaningful improvement in PFS.
Simcere announced the approval of its clinical trial application for SIM0417, a 3CL protease inhibitor, for post-exposure prophylaxis of COVID-19.
Keywords:
Laekna
Senlang
CStone
Simcere