ExoRNA Bio completes angel round to develop third-gen RNAi drugs; Everest, HanBio, Luzhu - News of the day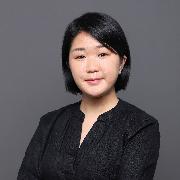 Elise Mak
·
02/07/2022
News
Top news story of the day:
ExoRNA Bio completes angel round to develop third-gen RNAi drugs
RNA specialist ExoRNA Bio has completed an angel round to raise dozens of millions of yuan to support its R&D and manufacturing of nucleic acid drugs for neurological disorders and anti-viral infectious diseases.
The financing round was led by CDH Venture and Growth Capital and joined by a local CRO.
ExoRNA Bio was founded in Shenzhen by Zhang Chenyu, who has developed a third-generation RNAi drug delivery system in vivo. The startup will build a product pipeline based on this technology platform.
The company said the third-generation RNAi drugs can avoid high production cost and difficult quality control of RNAi vectors in vitro, as well as issues with vectors to be delivered extrahepatically in vivo, which could be unstable, easily degraded, and high in demand.
Everest Medicines announced that the HSA of Singapore has approved Trodelvy(sacituzumab govitecan) for the treatment of adult patients with unresectable locally advanced or metastatic triple-negative breast cancer (mTNBC) .
HanBio Therapeutics closes $40 million Series A funding round to fund preclinical studies and clinical trials for multiple antibody products.
Luzhu Biotech closed a ¥120 million($18.9 million) Series B+ round of funding for clinical studies of a recombinant herpes zoster vaccine and a bifunctional antibody for the treatment of ALL and NHL.
Genmedicn completed a ¥110 million($17.3 million) Series A financing round, which will be used for the IND filing of its thalassemia gene therapy program and for the development of RDEB and AAV vector-mediated gene therapy drugs.
Chineo, a cell therapy company, has completed a PreB+ round of financing of nearly ¥100 million($15.7 million), its third round of financing within a year.
Otovia Therapeutics, a developer of gene delivery, gene editing and hair cell regeneration drugs for the inner ear, has raised ¥55 million($8.7 million) in a seed round.
Kangrui Bio, which specializes in ophthalmic diseases, closes Series A+ financing round.
Xbiome and Aurealis Therapeutics enter into an exclusive collaboration and licensing agreement in Greater China for AUP-16, a new clinical-stage drug for the treatment of diabetic foot ulcers, other chronic wounds, and inflammatory diseases.
Dizal Pharma announced that FDA has granted Breakthrough Therapy Designation to DZD9008 (Sunvozertinib) for the treatment of patients with locally advanced or metastatic NSCLC with EGFR exon20 insertion mutations.
Keywords:
ExoRNA
RNAi
Everest Medicines
HanBio Therapeutics
Luzhu Biotech
Genmedicn
Chineo
Otovia Therapeutics
Kangrui Bio
Xbiome
Dizal Pharma