Writer: Minhua Chu
Editor: Justin Fischer
In the first half of 2021, nine Chinese drug developers completed initial public offerings (IPOs), raising an average of $243.4 million. Six companies' share prices have fallen since IPOs
Five of them specialize in oncology and inlcude two Chimeric antigen receptor (CAR) T-cell therapies developers. Another two companies ,Terns Pharamceuticals and Kawin Technology, manufacture small molecular compounds for liver diseases.
TKI expert HUTCHMED receives a massive cash injection
Commercial-stage biopharmaceutical company HUTCHMED produces three anti-cancer drugs and was listed on the Hong Kong Stock Exchange and the end of June 2021. The company raised $542.1 million, by far the highest amount among the nine IPOs.
Founded in 2000, HUTCHMED has focuses on the discovery, development and commercialization of targeted drugs and immunotherapies for the treatment of cancer and immune diseases. It has been listed on the NASDAQ and LSE as well.
The company has successfully developed and commeralized three new tyrosine kinase inhibitors drugs — furoquinitinib (VEGF), surufatinib and sevolitinib (MET). HUTCHMED also completed a rolling submission of a New Drug Application (NDA) to the FDA for surufatinib, a treatment for neuroendocrine tumors. Furoquinitinib was granted a Fast Track designation by the FDA for the treatment of advanced colorectal cancer.
According to its prospectus, HUTCHMED has established a long pipeline of products, including 10 clinical-stage candidates and another seven oncology and immunology drug candidates in preclinical studies. These assets cover targets including MET, VEGFR, FGFR, CSF-1R, PI3Kδ, Syk, IDH, ERK, EGFR. HUTCHMED also has taken part in development collaborations with global pharmaceutical giants such as AstraZeneca and Eli Lilly.
CAR-T therapy developer Gracell loses its half market valuation
Listed on NASDAQ and HKSE respectively, Gracell Biotechologies and Carsgen Therapeutics became the fourth and fifth Chinese public CAR-T cell therapy developers after Legend Biotech, Immunotech Biopharm and JW Therapeutics .
Since its IPO on January 8, the share price and market valuation of Gracell have fallen 52% and 50% respectively, making it the largest loser among the companies listed in the first half of this year.
Gracell has two CAR-T cell therapy technology platforms: FasT CAR and TruUCAR.
(Source: https://www.gracellbio.com/fastcar/)
FasT CAR is a rapid manufacturing technology, that can produce CAR-T within 24 hours.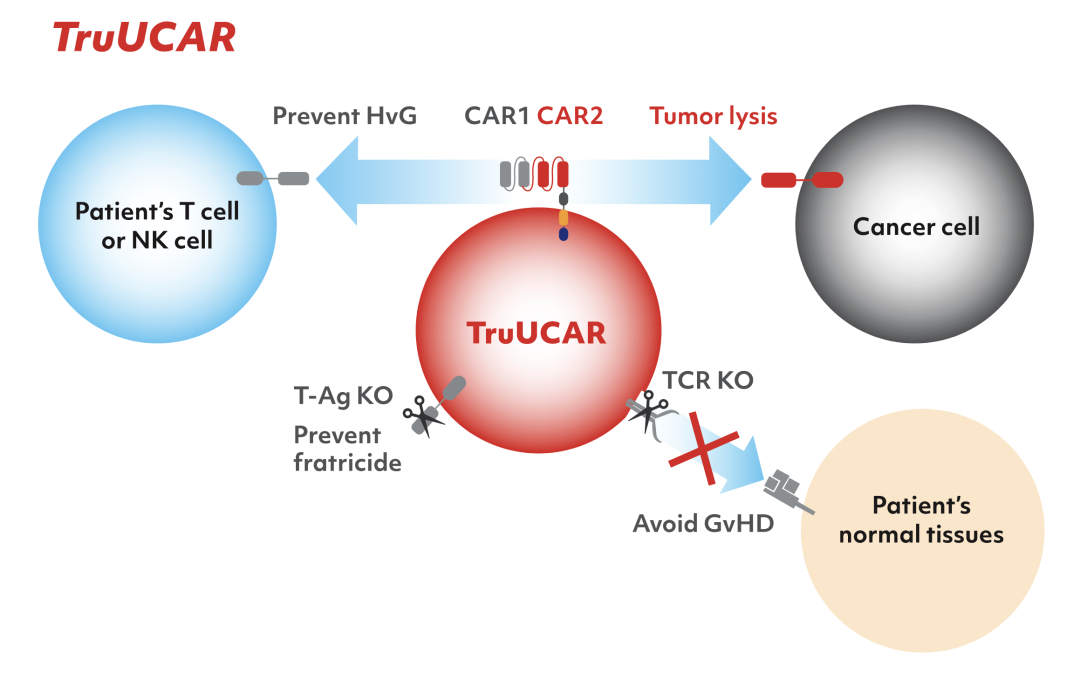 (Source: https://www.gracellbio.com/truucar/
TruUCAR is an allogeneic CAR-T platform that knocks down TCR and T-Ag so it can be used for allogeneic CAR-T cell therapy.
Gracell's candidates are still in early stages. The fastest developing assets are now in Phase I studies. GC007g, the first allogeneic CAR-T therapy in China, has been approved by China's National Medical Products Administration (NMPA) to conduct clinical studies for the treatment of relapsed or refractory CD19 postive B-cell acute lymphoblastic leukemia (B-ALL) after allogeneic transplantation. GC019F, an autologous CAR-T therapy targeting CD19, also got IND approval in the same indication.
Adagene seeks overcome antibody drug design challenges
Adagene is a clinical-stage immunotherapy company focused on the discovery and design of anti-cancer antibodies. Its share price has fallen 51% since its IPO.
Driven by a powerful platform combining computational biology and artificial intelligence, Adagene has developed its own dynamic precision antibody technology and established Dynamic Precision Library (DPL) platform. It comprises three proprietary technologies tailored to three key attributes of antibody-based therapeutic modalities: NEObody, SAFEbody, and POWERbody.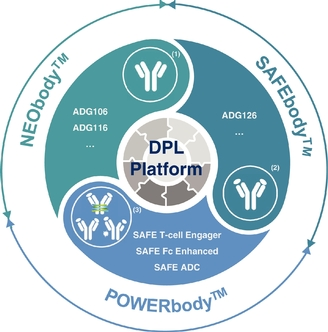 (Source:https://www.sec.gov/Archives/edgar/data/1818838/000104746921000331/a2242898z424b4.htm#di17601_business)
Adagene is now developing three core products based on the DPL platform,: ADG106, ADG116 and ADG126. The most advanced NEObody product candidate, ADG106, is a fully human ligand-blocking agonistic anti-CD137 mAb. It's currently undergoing Phase Ib clinical trials in the US and China.
The anti-CTLA-4 antibody ADG126 is its first SAFEbody product candidate. It is which is designed to address the safety concerns associated with existing CTLA-4 therapeutics by masking the antibody binding site of ADG126.
In recent years, Adagene has entered into cooperation with many well-known global pharmaceutical companies, including Exelixis, ADC Therapeutics, Tanabe Research Laboratories, Celgene/BMS and GlaxoSmithKline (GSK). WuXi AppTec is a significant investor as well. The company still holds a 10.8% stake in Adagene via its wholly owned subsidiary.
Terns builds its liver disease drug pipeline
Terns Pharmaceuticals was listed on NASDAQ on February 5 and its share price also has fallen by more than 30% through the first half of 2021.
Founded in 2016, Terns focuses develops novel therapies for the treatment of chronic liver diseases such as non-alcoholic steatohepatitis (NASH), liver fibrosis and hepatocellular carcinoma (HCC). Lilly Asia Ventures (LAV) was reportedly the only investor in the company's Series A financing in 2017 and participated in the Series B financing in 2018.
In April 2018, Terns signed a licensing agreement with Eli Lilly to acquire exclusive worldwide development and commercialization rights for three small molecule candidates for the treatment of NASH, including the farnesol X receptor (FXR) agonist TERN-101, the semicarbazide-sensitive amine oxidase (SSAO) inhibitor TERN-201 and a preclinical candidate that inhibits an undisclosed, clinically validated NASH target.
(Source: https://www.ternspharma.com/pipeline)
In addition, Terns is developing TERN-501, a selective small molecule thyroid hormone beta receptor (THR-β) agonist and a GLP-1R small molecule agonist. The fist Phase I clinical trail of TERN-501 is initiated in this March.