Kelun licenses out a large molecule drug candidate to MSD in $1.4B+ deal; Starna, Junshi, Gracell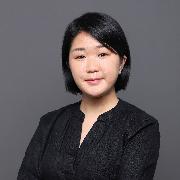 Elise Mak
·
05/16/2022
News
Top news story of the day:
Kelun licenses out a large molecule drug candidate to MSD in $1.4B+ deal
Sichuan Kelun Pharmaceutical revealed a deal with MSD worth over $1.4 billion to license out a large molecule drug candidate in oncology for development and commercialization outside Greater China.
The Chinese company said it will receive a one-off payment of $17 million when the contract takes effect and another one-off payment of $30 million when the revised contract is signed. Milestone payments amount to no more than $1.363 billion.
While Kelun has not disclosed which candidate has been licensed out, industry insiders expect it to be SKB264, a TROP2-targeting ADC in a phase I-II study. It is developed by KLUS Pharma, a subsidiary of Kelun Pharmaceuticals.
The indication of SKB264 is designed to be locally advanced unresectable/metastatic solid tumors refractory to available standard therapies, including triple negative breast cancer, epithelial ovarian cancer, non-small cell lung cancer, gastric adenocarcinoma, small cell lung cancer, and urothelial carcinoma. The drug is designed with a proprietary cytotoxic, belotecan-derived payload and novel stable conjugation chemistry to achieve average drug antibody ratio of 7.4.
Starna Therapeutics, which focuses on the development of mRNA drugs, announced the completion of a ¥150 million($22.1 million) Series A financing round.
Junshi Bio's Toripalimab was approved for a fifth indication in China for the first-line treatment of advanced or metastatic esophageal squamous cancer in combination with paclitaxel/cisplatin.
MSD's antiviral letermovir injection got approved in China for the prophylactic treatment of cytomegalovirus.
Gracell Biotechnologies will present clinical data on BCMA/CD19 dual-targeting CAR-T GC012F in RRMM and B-NHL and CD19/CD7 dual-directed Allogeneic CAR-T GC502 in B-ALL at EHA2022 congress.
Biohealthcare's IND application for KACM001, a new cell therapy drug for M-CTL solid tumors, was approved in China.
Hengrui Pharma announced phase III clinical results of the anti-PD-L1 mab adebrelimab for the treatment of extensive-stage SCLC, extending OS to 15.3 months.
Keywords:
Kelun
Starna
Junshi
Gracell
MSD
Biohealthcare
Hengrui