Luye Pharma's biotech arm Boan seeks IPO in Hong Kong; MingMed, Immune-Onc, Sinopharm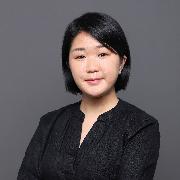 Elise Mak
·
05/17/2022
News
Top news story of the day:
Luye Pharma's biotech arm Boan seeks IPO in Hong Kong
Shandong Boan Biotechnology, established in 2013 as a subsidiary of Luye Pharma Group, is seeking an IPO in Hong Kong with support from UBS and Essence International to keep advancing its biological drug candidates.
Focusing on biosimilars, Boan has disclosed 13 programs in its pipeline in the prospectus, with Avastin biosimilar Boyounuo already winning marketing approval in China. Two more biosimilar candidates referencing Prolia and Eylea are the next most advanced program.
Boan has also tapped the COVID space, developing a fully human monoclonal antibody manufactured by recombinant technology to tackle the coronavirus. LY-CovMab is in Phase II trial in China and there is no specific timetable for the launch of the antibody treatment.
Boan said the IPO proceeds will be used to support the R&D of the biosimilar candidates and LY-CovMab. For the years ended December 31, 2020 and 2021, the company recorded a total loss of RMB240.5 million ($35.6 million) and RMB225.4 million, respectively.
MingMed Biotech's potential first-in-class ophthalmic small molecule drug QA102 for Dry AMD has entered Phase II clinical trials in the U.S. and will soon begin dosing.
Immune-Onc Therapeutics announced that the NMPA has formally approved its Phase I clinical IND application for IO-108, an antibody targeting LILRB2 inhibitor, for the treatment of advanced solid tumors.
Sinopharm CNBG has initiated a Phase III clinical trial of the Omicron inactivated vaccine, with a planned enrollment of 4,200 subjects.
Keywords:
Luye
Boan
MingMed
Immune-Onc
Sinopharm