SinoMab doses first patient in phase I trial of anti-IL-17RB antibody; LP Pharma, WuXi ATU, Wugen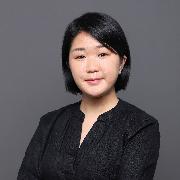 Elise Mak
·
06/16/2022
News
Top news story of the day:
SinoMab doses first patient in phase I trial of anti-IL-17RB antibody
SinoMab BioScience said on June 15 that the first patient has been dosed in a phase I first-in-human trial of SM17, a humanized, IgG4-k monoclonal antibody targeting IL-17RB, in the U.S.
The phase I study is a single ascending dose and multiple ascending doses to investigate the safety, tolerability, and pharmacokinetics of SM17 in healthy subjects.
SinoMab said SM17 could suppress Th2 immune responses by binding to IL-17RB on Type 2 Innate Lymphoid cells, blocking a cascade of responses induced by interleukin-25 (IL-25). IL-25 is a critical cytokine classified as ''alarmin'', which has shown to be implicated in the pathogenesis of airway viral responses and allergic diseases, such as asthma.
Current therapies for severe asthma can reduce asthma annual exacerbations to a certain extent, but there are still patients who do not respond to them.
"We expected that targeting upstream mediators of the Th2 inflammatory cascade, such as IL-17RB, will have a broad effect on airway inflammation. We believe the huge potential of SM17 to satisfy unmet medical needs in asthma treatment," the company said.
LP Pharma intends to raise ¥1.2 billion ($180.3 million) in an IPO on the STAR Market.
WuXi ATU and Wugen have entered into a manufacturing collaboration for the novel immune cell therapy WU-NK-101, for which WuXi ATU will provide manufacturing and testing services.
Keywords:
SinoMab
LP Pharma
WuXi ATU
Wugen